Photo: Summit of Mount Everest © Dominque Gilbert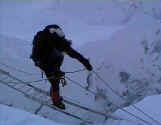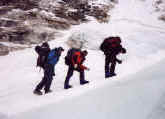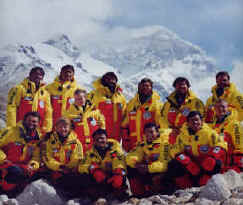 INSURANCE
MOUNTAIN RESCUE
EATING FOR EVEREST
SURVIVING EVEREST
ACUTE MOUNTAIN SICKNESS
TRAINING FOR EVEREST
PUJA CEREMONY
ITINERARY
INCLUSIONS/EXCLUSIONS
CLIMB LOGISTICS
Climb Options Camp1 and 2
BOOKING & PAYMENT SCHEDULE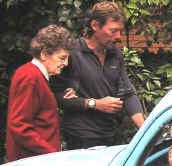 TIM AND LIZ TAKING CARE OF BIZ! One of the most important figures in Himalayan climbing may be someone who has never been to Everest Base Camp, and is not a climber. In 1960, a young American woman, Elizabeth Hawley, moved to Nepal as a reporter for Time, Inc. Initially sending home political dispatches from the kingdom, it wasn't long before Hawley's pen found its niche: mountaineering in the world's highest places. She quickly became part of the Kathmandu scene, socializing regularly with an electic group of adventures, climbers, royalites politicians and entrepreneurs. Liz is still in Kathmandu today a the age of 84 and has been the unofficial chronicler of every detail of every expedition mounted from Nepal in the Himalayas from more than four decades.
SUPPORTERS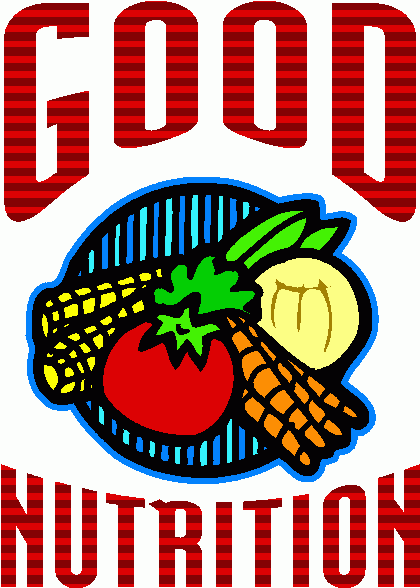 "ASK THE NUT" Our in house specialist on nutrition for high altitude climbing.
HOPEFUL HOME ORPHANGE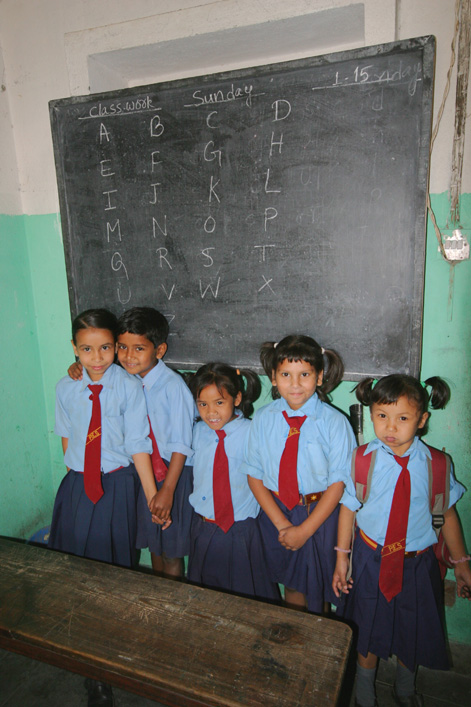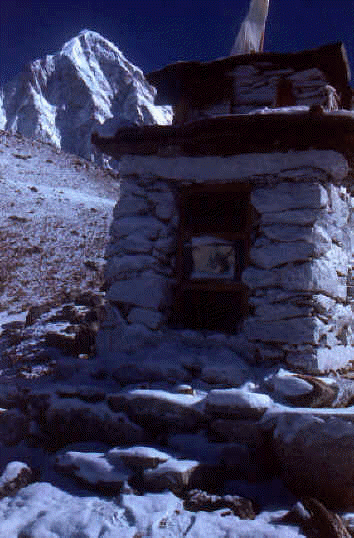 Mount Everest CAMP ELEVATIONS via the South Ridge in Nepal
BC-5400m -17,600ft
Camp 1- 5900m-19,500ft
Camp 2- 6500m-21,300ft
Camp 3- 7300m-24,000ft
Camp 4-7900m -26,000ft
Summit 8950m-29,035ft
Being in business, I believe one of the best testimonies a business can receive is a repeat customer. On the flight home I was already making plans to return to Nepal for another trek and climb and it will be with Peak Freaks. Companies make a lot of claims to attract customers, and an often heard one is "The Personal Touch" . Peak Freaks bills itself as a small-scale company but it is large scale in making one feel like they're a member of a family and not just a client. Tim's personal involvement with all aspects of the journey was impressive. Ray Bachman-USA
MORE TESTIMONIES HERE
EVEREST SOUTH RIDGE EXPEDITION 2014'
Lhotse- April 1 to May 17 - $20,000USD details
COST: All inclusive from Kathmandu
$43,500.00US 1:1 Sherpa Guide : climber

$48,500.00US 1:1 Sherpa Guide : climber "plus" 1:6 certified Western mountain guide.

$53,500.00US 2:1 Personal Sherpa & Sherpa guide : climber "plus" 1:6 certified mountain guide leadership.

Inquire: 2:1 Private Western Guide/Sherpa Guide : Climber
DATES: March 30, 2013 to June 3, 2014'

* Participants from our Everest Training Climb receive a 5% discount off our Everest cost.
Video from Peak Freaks Faces tell a thousand words. Thanks team member Scott Mortensen for sharing this experience with everyone. .. 5th place winner in the MEC video competition... enjoy!
Leadership team for 2013' Joining Tim on Everest this spring will be the famed Marty Schmidt from New Zealand now guiding with Peak Freaks.... have a look at his amazing bio. Marty's been kicking around the big
ones for sometime now and has quite the reputation for climbing everything the purest way possible. Marty shares many common philosophies on climbing big mountains as Tim and both are super stoked to now be working together on Everest.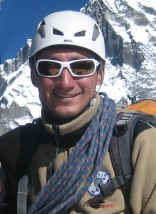 Joshua is strong and skilled Mountain Guide Joshua Jarrin a member IFMGA/UIAGM from Ecaudor. Josh worked with Peak Freaks this past autumn in part with our training climb in the Khumbu and summited Everest last year with our team. In 2011' we watched Joshua summit the impressive rock and icy route up to Pumori which is rarely ascended today due to the technical complications on the summit ridge. Joshua also holds a B.A. in Culinary Art which comes in handy considering food plays such an important role in the success of an expedition.
We have for 2013' three Western Guides and approximately 30+ Sherpa staff. We are hard to beat with our ratio of experienced and skilled leaders in this part of the world and it's impossible to top our client safety record!
WHY PEAK FREAKS
Join Everest Guide and Mountain Rescue professional Tim Rippel, and his dynamic team of climbers this spring to the summit of Mount Everest commencing April 1, 2013. Successfully operating high altitude expeditions since 1991, a well seasoned veteran of 35 Himalayan mountaineering expeditions with a close connection to the people of the Himalayas.
We've established an outstanding team of Sherpa staff who work with us year after year. They are some of the most sought after team of climbers in the Himalayas. We know them, and trust them, and they
always give us 100 percent. Many have multiple Everest summits to their credit and are skilled mountaineers with certification from the NMA and Thamang Mountaineering.
CLIMBING WITH A CONSCIENCE!
Our cook Ang Karsang Sherpa trained internationally allowing him to dish up some extraordinary hearty and healthy meals. We use as much local food as we possibly can to help contribute to the local economy and to cut down on waste and CO2 emission required for transport.
Organics! All our fresh food is organic, chicken, buffalo, vegetables, fruit, cheese and
eggs and it is carried by yak or local porters contributing to the welfare and enriching lives of the people of this region. We do not use helicopters for transport bypassing the local workers small window for tourism opportunities. Ang Karsung does all our baking so there are no added preservatives. Only a small ratio of imported supplements are used for those "comfort food days" which come around from time to time while living in this remote and hostile environment. We have a Registered Dietitian who is available to work with you and our cook, offering guidance on achieving optimal health.
Recycling! We use quality equipment for your safety. Climbers will receive 1:1 Sherpa support above the South Col. and 4 to 5
bottles of oxygen for the summit push plus emergency back-up. All bottles are brought down! Our sherpas are paid by the bottle to retrieve them and paid for additional waste that is brought off the mountain. We contribute rope and we share other teams rope in helping to keep the mountain clean of old tattered rope which results in a safer and cleaner playground for all.
Climbing Green! The only corners we cut are ones that help protect the environment. We go the extra mile to protect the economics of the local people all while maintaining good health avoiding things like polluting generators and implementing new waste management practices. We strive to improve our footprint on this planet each year. To learn more check out our alternatives: Green Theme
Feeding friends with friends! We use local homes and lodges on our way in to base camp. We do not camp, instead we choose to contribute to the local families income. Staying in their homes works well both ways. They make a profitable income and we get to learn about their culture and unique customs. This alone makes for a great opportunity in learning valuable life lessons while bonding with new friends and capturing fond memories that will last a lifetime. The lodges we use are all certified by the local governing body for proper hygiene. We reserve the entire house where possible for our members to make sure everyone is somewhat quarantined prior to climbing ensuring everyone is well fed, warm and comfortable.
We keep it small! For your personal safety and enjoyment and to make room for other expeditions from around the world, we do our part in not overcrowding camps. We are strategic in making summit window opportunities available to everyone and avoid overcrowded routes whenever possible and without compromising summit bids. It is a fine tuned balance. Tim, a mountain rescue professional, professional avalanche forecaster with 20 years of experience in this region communicates these strategies carefully with other teams and Sherpa climbers when tension arises during the infamous summit fever time.
Because we keep our expeditions small and have been known to sell out a year in advance. We are also known to be able to offer participants more flexibility because of size. We quite often we are able to pitch summit pushes on the first window of weather and still have a second pitch in our pocket if things change because of our size.
For those that aren't quite ready we offer training camps to learn and assess skills that we feel are important.
We are committed to helping climbers achieve their goals in a safe and comfortable environment with a special touch involving the local culture of our Sherpa friends. We are as committed to your safety and the safety of our Sherpa staff. The climbers we attract are like-minded in that the climb is about the journey and reaching the summit is a bonus. We also understand that we all want that bonus :-)
Our participant list continues to include more and more countries each year.
| | | |
| --- | --- | --- |
| Canada | New Zealand | Finland |
| United States | Switzerland | Norway |
| Mexico | Germany | Saudi Arabia |
| Britain | Sweden | India |
| Scotland | Austria | France |
| Ireland | Argentina | Lithuania |
| Bolivia | Russia | Wales |
| Australia | Oman | Cyprus |
| South Africa | Ecuador | Thailand |
We invite you to come play with us. Take a PEAK in the Himalayas!
As seen on
| | | | |
| --- | --- | --- | --- |
| | | | |
TRAINING We offer aspiring Everest climbers a couple of options to get started.
Everest Training Climb in the eyes of Everest .Mount Pumori adjacent to Everest,, the un-named daughter mountain of Everest situated next to Everest. Meet future team members and get familiar with your Sherpa team to prepare yourself. Visualization is a powerful tool!
GETTING THERE

The expedition starts in Kathmandu with a welcome briefing and Ministry of Tourism detail to register the team for climbing. Upon completion and getting over jet lag from our international flights we will take a 40-minute flight to Lukla in the Khumbu valley, gateway to the beginning of all Everest South Expeditions. Upon arrival our porters will gather up our gear to carry to Namche where it will be transferred over to Yaks and taken on up to base camp. Our expedition gear will have gone ahead of us with the climbing Sherpas who will have camp all set when we arrive in about 8 days time. We will be staying in our Sherpa family lodges and eating in their homes before our arrival in base camp.

After proper acclimatization has been assessed we will arrive at base camp.

DATES All climbers to be in Kathmandu no later than March 30 and book to depart Kathmandu no earlier than June 3.
THE CLIMB
T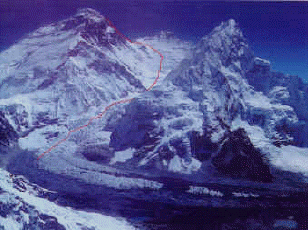 he route begins at base camp with a short walk along the moraine that leads to the icefall. The icefall is a glacier that is heavy with large seracs and crevasses. The icefall is fixed and maintained with rope and ladders all the way to Camp I by a team of sherpas referred to as the Ice Doctors. From Camp I to Camp II the terrain is gradual with a few crevasses. From here the air is much thinner as we make our way up the Lhotse face with mixed snow and ice to Camp III. From Camp III to the South Col the climbing is on easy to moderate mixed snow and rock leading to the South Col- Camp IV. Summit day starts around 11:00pm the same day up fixed ropes on mixed snow and rock to the south summit, then a short traverse to the Hillary step then all up here to the summit arriving around 9:00am. The decent from the summit to the South Col takes 3-5 hours.
We have been sleeping one night at the South Col lately allowing everyone to get rested up on oxygen before the summit push. This approach seems to be working well.
BASE CAMP SUPPORT TREK - Each year we invite trekkers of families and friends and person's expedition without climbing skills or going to altitude extremes. To learn more: Everest Base Camp Support Trek Or EBC and your own summit on Island Peak after acclimatization and training at Everest BC with Tim and team.
We are a "owner operated" 8000m Expedition company led by high altitude mountain guide Tim Rippel and his wife Becky. "We are small but our success is big. To help our expedition participants reach their individual goals safely while enjoying an intimate mountain experience, we keep it that way." Whether it be Heli Skiing in Canada or climbing the tallest mountains in the world you can rest assured you are in experienced and skilled hands.

During the course of 22 years in operation in the Himalayas we are proud to say that we have a ''flawless client safety record'. We have never lost a client in any of our extreme activities.

"Size matters": Because we keep it small we can offer more flexibility when the weather windows open. We are always first to push for the early windows because we can. We don't have to split our team into multiple teams for the summit pushes and our camps are ready well before the large operators. This strategy works well. If we miss the first one due to variables we still have time for the later window in our pocket.

We also believe that 'your comfort during the expedition is as important.' We invest in making your lengthily stay away from home comfortable and nourishing. We know that you won't find a better facility anywhere on the mountain than Peak Freak's base camps. A place where every detail is carefully considered to help you endure the world's most hostile and highest environment. Maintaining good health and in turn attitude, is an extremely important factor in the success of any expedition.
Our ability to offer "first class"- "small scale" expeditions at an affordable price. Our summit numbers are smaller than other operators. This is because we don't run large-scale expeditions. We believe smaller is better for everyone. Climbing Everest is a big deal in most people's lives. We want you to remember every detail and not be overwhelmed by crowds and confusion in your highest home away from home on this planet. It should be a place to savour every moment of the experience with like-minded people.
Our Sherpa client ratio is very high. Sometimes 2 Sherpa's to 1 member depending on our climber's abilities. We don't cut corners on manpower. We invest in the people who play a major factor in your success. Our Sherpa Climbing Guides are veterans of multiple Everest summits.
Tim is a Professional member of the CAA- Canadian Avalanche Association, the highest ranked avalanche forecasters in the world. Mountains each year claim lives due to avalanches, why wouldn't you want to be with the best? as an actively practicing certified avalanche forecaster, you won't find anyone as well tuned to snow stability in the mountains than you would with Tim.
Mountain Rescue professional; Tim is not only a certified mountain skills instructor but is also mountain rescue professional but also a technical examiner for the Canadian government. He was forced to exercise these skills in 2008 with his high altitude abilities, spending over 36 hours in the death zone, without oxygen roping down a client in distress and saving another from another team.
Wilderness First Aid Certified and with 18 years of High Altitude Mountain Medicine.
We use "only" the best equipment there is. Both in base camp, on the mountain and the new TOPOUT oxygen mask system. Our inclusions offer more than our competitors who charge $30k or more than us. Any of our past participants will vouch for that.
"I am proud to be a friend of you both. Your involvement in Nepal and its people is one of the things that Tim really impressed upon me, he is a different kind of climber, and I aspire to that. I would trust my children to climb Everest with Tim. He is one of the most well rounded climbers I know"- Todd Sampson-(Canada/Australia) Everest summiteer

Peak Freaks Sherpa Team
"We are greatly indebted to you and Tim for helping Larry realize his Everest dream! We thought Everest was out of the realm of possibility when looking at the prices of the other companies. We are so grateful that you made it possible.
I can't thank you enough for all of your efforts in updating the website daily, it was the most consistent link I had to what was going on with Larry, and I know it made all the difference to go with a husband-wife operated company because you really understood what loved ones waiting and watching at home were going through. Larry and I both agree that we wouldn't have wanted to go with any other company."- Carol and Larry Williams- USA- Larry Everest summiteer.
Hotel accommodation in Kathmandu en-route to the Base Camp and on the return including daily breakfast.

All local transfers in Nepal.

.

Cargo bond storage Nepal/ Cargo gear to BC and back.

Domestic flight from Kathmandu to Lukla and return.

Required Liaison officers

All peak fees and Ministry of Tourism administration fees.

All agency fees.

All Sherpa Base Camp staff

.

All high altitude Sherpa staff,

All high altitude Sherpa staff,

sherpa climbers and porters and their equipment.

All high altitude Sherpa staff, sherpa climbers and porters and their equipment.

All meals en-route to and from the Base Camp, at Base Camp, and on the mountain

All meals en-route to and from the Base Camp, at Base Camp, and on the mountain.

On mountain tents, dinning facility at Camp 2, and exceptional mountain food.

Composting ready toilet tent and shower tent.

Warm, comfortable and bright base camp facilities with sky lights

and non polluting LED and solar quiet light.

Heated dinning tent and solar panels for charging photo equipment and computers.

All on mountain group equipment, such as tents, stoves, ropes; climbing equipment, party first aid.

Ice fall permit and fees to sherpa teams for fixing and maintaining the ladders and ropes.
Hyperbaric high altitude recovery bag.

Satellite phones and daily webcasts.

Sponsorship maintenance
Weather reports for monitoring mountain weather.
Professional Avalanche Forecasting- CAA certified.
Individual radios for climbers and sherpas.

Oxygen: 4 to 5 bottles of Poisk oxygen weighing the least at 3.5kg above 7800m and plus backup emergency oxygen

.
Availability of second attempt oxygen supplies.
TopOut Masks- the newest technology available, regulators and back up masks.
Unlimited consultation services from the Everest ER medical facility.
One to one Sherpa climbing guide support
Private Sherpa climber options. Providing a 2 to 1 sherpa/climber ratio for those who want extra support.
Custom high altitude down suit options.
Western Guide leadership who climbs along side you.
COSTS DO NOT INCLUDE
Air travel to Kathmandu from your home town and return.

Drinks, laundry, postage, telephone calls, and all other items of a personal nature.

Lunches and evening meals in Kathmandu

Original entry visa into Nepal (this can be obtained at the airport upon arrival at a cost of $100US) for a 90-day visa.

Personal medical and travel insurance and spending money
Personal
e

quipment as listed on the gear list.
"
As a former professional firefighter, I chose to climb Mt. Everest with Tim Rippel and Peak Freaks because of their amazing safety record. Over his 28 years of guiding experience, Tim has taken people all over the world in all sorts of amazing and adventurous conditions and never lost a single client. Near the top of Mt. Everest, I witnessed him perform a rescue in the Death Zone, a feat rarely accomplished in the annals of mountaineering. Even though I am certified in Rope Rescue Systems and Mountain Rescue, I could not believe the skill, dedication, and ability Tim performed the rescue...and without oxygen. That's right, he's not afraid to risk his own life for yours. So if you're in the market for an all time adventure on top of the world or just a leisurely stroll up Kilimanjaro, I'd go with Peak Freaks. It's always more fun when your guide is this good." - Scott Mortensen USA- Everest Summiteer
.
IMPORTANT
When looking around for a guide operator we strongly recommend that you carefully read the expedition inclusions and exclusions when comparing price. Radio transmission in the mountains can be fuzzy but your
climbing logistics shouldn't be.
We propose to use a formula of 2 high camps above Camp
2
. This system has worked well in the past. Summit climbers will have 3 to 4 bottles of oxygen above the South Col plus backup for emergencies and one to one Sherpa support for their summit bid.
2
. This system has worked well in the past. Summit climbers will have ample supplies of oxygen above the South Col plus backup for emergencies and one to one Sherpa support for their summit bid.
This system has worked well in the past. Summit climbers will have 4 to 5 bottles of oxygen above the South Col plus backup for emergencies, second attempts and one to one Sherpa support for their summit bid as a minimum.
Personal
climbing Sherpas are available for assistance throughout your acclimatization climbs
and for your summit bid, making it a 2 to 1 Sherpa/climber on summit day
at an additional charge.
The entire route (where needed the route will fixed by our Sherpas or
shared with

other teams
Oxygen
We use the tried and tested best oxygen supply, Poisk is still the lightest bottles weighing only 3.5kg and the most reliable.
Masks- We use TOPOUT the BEST oxygen delivery system there is. They're costly, but if there's something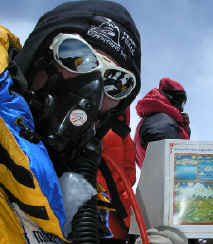 that is the better, we would offer it?
Meals
Food is one the most important factors in a successful expedition. Our cooks recognize the importance of appetizing and nutrient packed meals in order to maintain health and stamina needed for a successful ascent on Mt. Everest. We use only high quality foods, with supplements brought from North America or other western sources but we focus mainly on fresh and local foods to help with proper digestion. Our Sherpa head cook extraordinaire, Ang Karsung, what can I say? he is quite simply the best! Ever had Sushi or fresh baking at altitude? You will be quite surprised at what our cook staff can muster up at these elevations.
We have a full base dinning and cooking tents setup at Camp 2. Our cooks are there full time so your schedule doesn't have to work around theirs. They even stay and hunker down weathering out a full blown Everest style storm to keep an eye on things when everyone else is off the mountain and to keep the home fires burning.
Hygiene
The importance of hygiene on expeditions cannot be overstated. To improve overall welfare of team members and to reduce the chances of illness, extreme sterilization of eating and cooking equipment is performed throughout the expedition.
Hot washing water and soap is readily available before all meals at base camp and on request during the day. We have shower facilities and a toilet facility at base camp, checked daily to ensure cleanliness.
We strive to offer the highest standard of service, but also to be the most socially and environmentally responsible guide
outfitter in the Himalayas. We use only yaks and not the backs of porters where possible to carry our equipment to base camp. We do however still offer them employment contributing to the local economy by being runners for messages and top-ups on fresh food and miscellaneous camp chores. On some occasions there will be jobs carrying loads after the yaks have gone home. We pay close attention to their meals, shelter and equipment is considered always to be no less than what we would need to do the job and they are covered by insurance, acceptable weight limits on loads and fair wages are paid close attention to always. They are our family and we treat them as such.

Insurance

Our safety record is our insurance as well as investing in medical and disability insurance for our Sherpas and staff while participating on our programs. We cannot insure you for your personal needs, but we do expect you to be as fiscally responsible as we are. We strongly recommend that you insure yourself against potentially expensive difficulties that may arise. First, trip cancellation insurance may provide financial relief should you be forced to withdraw from the climb before it even happens and then specialized travel accident insurance for mountaineering. Our flawless safety record has allowed us to negotiate on your behalf through our long time provider- Mountaineering Insurance. for the best specialized coverage there is for this type of sport. Available to all participants worldwide.
ay 1 Hometown to Kathmandu
Day 2 In transit to Kathmandu
Day 3 Arrival Kathmandu (no later than March 30,2013). Expedition briefing.
Day 4 In Kathmandu, rest, sightseeing, ministry duties, final packing.
Day 5 Fly to Lukla trek to Monjo for a nights stay in Chombi Sherpa's house.
(APRIL 1, 2013)
Day 6 Trek to Namche Bazaar, stay in Tsedam Sherpa's house.
Day 7 Acclimatization hike to Kunde and Khumjung, visit Ang Nima's home and family, have lunch, visit the Hillary School, Kunde Hospital and return to Namche for the night.
Day 8 Trek to Tengboche, visit the monastery and the new Buddha information facility while there. Continue on to Pangboche to spend the night at Ang Pasang's house.
Day 9 Morning visit to Lama Gheshi's house for a private Puja ceremony for the team. A very important pre-expedition spiritual event. After the ceremony continue on to Dinboche to spend the night in a sherpa lodge.
Day 10 Acclimatization hike to Chukung, lunch at Chindi's house, return to Dingboche to sleep low. Climb high, sleep low rule.
Day 11 Trek to Lobuche, stay in the lodge.
Day 12 Trek to Kala Pattar summit- 18,000 ft. and return to Lobuche for the night.
Day 13 Trek to Everest Base Camp
Day 14 Rest day and organization and performance of any very important ritual. The Puja ceremony to bless your climbing equipment, Sherpas, your food and all other team members. No mountain shall be climbed by the Sherpas without the Puja and ceremony of burning of juniper.
Day 15 Post Puja rest day- very much needed.
Day 16 Climb to Camp 1 through the ice-fall (5500m-6100m) and return to Base Camp.
Day 17 Rest day
Day 18 Climb to Camp 1 (6100m)- spend the night.
Day 19 Climb to Camp 2- (6400m) return to Base Camp for the night. Climb 4- 7 hours , after acclimatization 3 - 5 hours.
Day 20 Rest day
Day 21 Climb to Camp 1- spend the night
Day 22 Climb to Camp 2- spend the night.
Day 23 Retreat to base camp-rest.
Day 24 - 27 Rest days
Day 28- Climb to Camp 3- spend the night.
Day 29- Rest day at Camp 2
Day 30- Climb to Camp 3- spend the night
Day 31 -Climb to the South Col- return to Camp 2
Day 32- 35 Rest days
Day 36- 50 Prepare for summit bid
Day 51-58 Depart Base Camp to Kathmandu- Welcome back party!
Day 59-61 Depart Kathmandu for home (approximately June 2, 2013 or however long it takes and pending ice-fall condition come late spring.
Need more? ask around and have a look at our testimonial page.
AKA- Tim Ripple for the benefit of finding a common spelling mistake used when searching Everest on search engines. R
RESERVE YOUR SPOT AT OUR TABLE!
Contact Becky to learn more
Climbing Mt Everest was always going to be my Olympics after failing to get to the 1992 Winter Olympics in my chosen sport of Freestyle Skiing, so when I decided to climb Mt Everest I could only go with the best, the Gold medal team of Tim, Becky and the Peaks Freaks team. I have been associated with great achievements all my life so when I had the chance to climb Mt Everest I could only think of one team to go with… Peaks Freaks. Tim and the team put together one of the most professional and well guided expeditions on the mountain. I have no hesitation in recommending any person to join Tim and the Peak Freaks team to make their dream and ambition of climbing to the top of the World come true.
Andreas Breitfuss - Mt Everest summiteer, May 2012
"There are events in a persons life that will irreversibly change them. Climbing Mt. Everest with Tim Rippel at the helm proved to be one of these events for me. I did not reach the summit, but this was not a reason to hang my head. Often the most valuable life lessons are hidden in not reaching our original goal- or at least this has been the case for my journey. If I could go back with Peak Freaks I would have it no other way. Having said that, the 2012 Peak Freaks team put almost all of the climbers on the summit, the most successful expedition on the mountain during 2012- from what I've researched. Will I climb Everest again? Most likely. And I will do it with Peak Freaks. Tim orchestrates tight logistics, hires the best guides in the industry, and has a knack for keeping the team in great spirits. - Travis McPhee