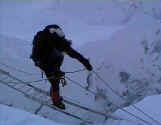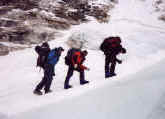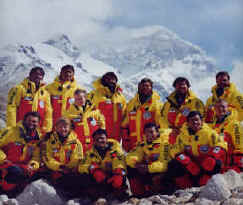 INSURANCE
MOUNTAIN RESCUE
EATING FOR EVEREST
SURVIVING EVEREST
ACUTE MOUNTAIN SICKNESS
TRAINING FOR EVEREST
PUJA CEREMONY
ITINERARY
INCLUSIONS/EXCLUSIONS
CLIMB LOGISTICS
Climb Options Camp1 and 2
BOOKING & PAYMENT SCHEDULE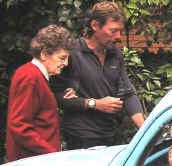 TIM AND LIZ TAKING CARE OF BIZ! One of the most important figures in Himalayan climbing may be someone who has never been to Everest Base Camp, and is not a climber. In 1960, a young American woman, Elizabeth Hawley, moved to Nepal as a reporter for Time, Inc. Initially sending home political dispatches from the kingdom, it wasn't long before Hawley's pen found its niche: mountaineering in the world's highest places. She quickly became part of the Kathmandu scene, socializing regularly with an electic group of adventures, climbers, royalites politicians and entrepreneurs. Liz is still in Kathmandu today a the age of 84 and has been the unofficial chronicler of every detail of every expedition mounted from Nepal in the Himalayas from more than four decades.
SUPPORTERS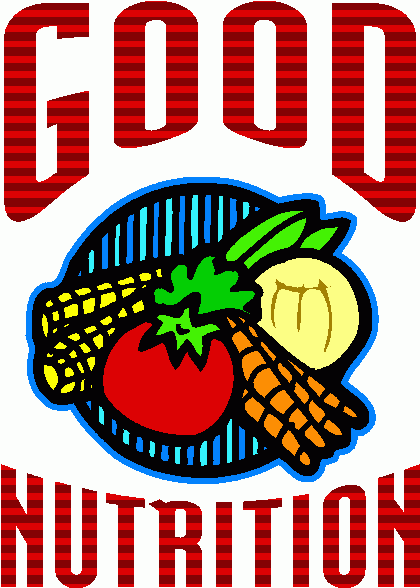 "ASK THE NUT" Our in house specialist on nutrition for high altitude climbing.
HOPEFUL HOME ORPHANGE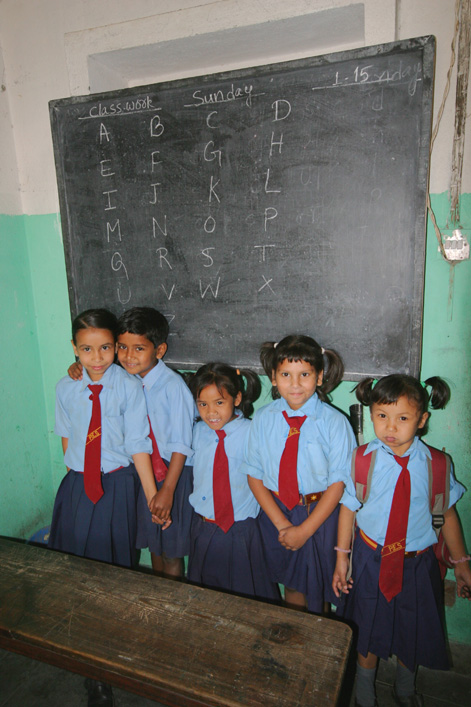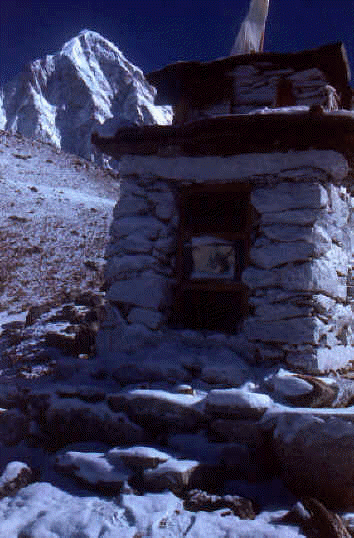 Mount Everest CAMP ELEVATIONS via the South Ridge in Nepal
BC-5400m -17,600ft
Camp 1- 5900m-19,500ft
Camp 2- 6500m-21,300ft
Camp 3- 7300m-24,000ft
Camp 4-7900m -26,000ft
Summit 8950m-29,035ft
Being in business, I believe one of the best testimonies a business can receive is a repeat customer. On the flight home I was already making plans to return to Nepal for another trek and climb and it will be with Peak Freaks. Companies make a lot of claims to attract customers, and an often heard one is "The Personal Touch" . Peak Freaks bills itself as a small-scale company but it is large scale in making one feel like they're a member of a family and not just a client. Tim's personal involvement with all aspects of the journey was impressive. Ray Bachman-USA
MORE TESTIMONIES HERE
GUIDED MOUNT EVEREST SOUTH RIDGE EXPEDITION
.
90 Expeditions....We've got history..... and it's all good!
however..............
We've officially retired from mountaineering in the Himalayas!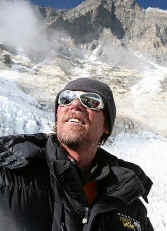 We were blessed to have guided safely in the Himalayas all these years and never lost a client. Leaving on a good note is how we planned to make our exit, and we are more than proud to say we did it. We started guiding here in the beginning of Everest commercial expedition time. We grew old with our Sherpa friends and played a big roll in the changes that have taken place in this country.
Today we are actively organizing a charity to help rebuild schools in Nepal post earth quake. During our 25 years experience working in Nepal we helped build lodges and businesses with our Nepalese friends and today we extend a hand keeping our friends employed offering private guided standard and luxury treks to anyone interested in experiencing the "best of the best" in Nepal or Tibet - with the best people as your guides.
Whether it's trekking the Everest or Annapurna region, Kilimanjaro, building earth bag schools, or visiting Everest base camp overland by jeep in Tibet, Buddhist meditation centers, yoga retreats or cultural exploration, we're keen to help by extending friendship and knowledge offering customized experiences.
Once a palm reader in Nepal told us 26 years that we would go from mountains to oceans. Today we spend time aboard our sailboat exploring and living among the whales and grizzly bears in the inside passage on British Columbia's west coast here in Canada, but remain committed to using our expertise to connect aspiring explores to help you get the most out of your adventure dollars and time through our deep rooted connections and experience.
Adventures are never over, they just change.
..........................
Kind words from Patrick McKibbin, youngest Irish climber to-date to summit Everest in 2013'..
"Tim, Of the time I had with you, you were an unbelievable leader, communicator, and always calm-which showed your control, respect and force in the mountains. I want to say that I look up to you and your whole persona and it was incredibly inspiring how you worked in the mountains- thanks for sharing all you did. You and team have made memories, far greater than mountains.... Thanks PM"
Tim and Becky "I am proud to be a friend of you both. Your involvement in Nepal and its people is one of the things that Tim really impressed upon me, he is a different kind of climber, and I aspire to that. I would trust my children to climb Everest with Tim. He is one of the most well rounded climbers I know"- Todd Sampson-(Canada/Australia) Everest summiteer

Some of the Peak Freaks Sherpa Guiding Team that will be sadly missed.
"We are greatly indebted to you and Tim for helping Larry realize his Everest dream! We thought Everest was out of the realm of possibility when looking at the prices of the other companies. We are so grateful that you made it possible.
I can't thank you enough for all of your efforts in updating the website daily, it was the most consistent link I had to what was going on with Larry, and I know it made all the difference to go with a husband-wife operated company because you really understood what loved ones waiting and watching at home were going through. Larry and I both agree that we wouldn't have wanted to go with any other company."- Carol and Larry Williams- USA- Larry Everest summiteer.
"
As a former professional firefighter, I chose to climb Mt. Everest with Tim Rippel and Peak Freaks because of their amazing safety record. Over his 28 years of guiding experience, Tim has taken people all over the world in all sorts of amazing and adventurous conditions and never lost a single client. Near the top of Mt. Everest, I witnessed him perform a rescue in the Death Zone, a feat rarely accomplished in the annals of mountaineering. Even though I am certified in Rope Rescue Systems and Mountain Rescue, I could not believe the skill, dedication, and ability Tim performed the rescue...and without oxygen. That's right, he's not afraid to risk his own life for yours. So if you're in the market for an all time adventure on top of the world or just a leisurely stroll up Kilimanjaro, I'd go with Peak Freaks. It's always more fun when your guide is this good." - Scott Mortensen USA- Everest Summiteer
.
Our tent is now empty, the place where memories and life-long friendships were made.
AKA- Tim Ripple for the benefit of finding a common spelling mistake used when searching Everest on search engines. R
Climbing Mt Everest was always going to be my Olympics after failing to get to the 1992 Winter Olympics in my chosen sport of Freestyle Skiing, so when I decided to climb Mt Everest I could only go with the best, the Gold medal team of Tim, Becky and the Peaks Freaks team. I have been associated with great achievements all my life so when I had the chance to climb Mt Everest I could only think of one team to go with… Peaks Freaks. Tim and the team put together one of the most professional and well guided expeditions on the mountain. I have no hesitation in recommending any person to join Tim and the Peak Freaks team to make their dream and ambition of climbing to the top of the World come true.
Andreas Breitfuss - Mt Everest summiteer, May 2012
"There are events in a persons life that will irreversibly change them. Climbing Mt. Everest with Tim Rippel at the helm proved to be one of these events for me. I did not reach the summit, but this was not a reason to hang my head. Often the most valuable life lessons are hidden in not reaching our original goal- or at least this has been the case for my journey. If I could go back with Peak Freaks I would have it no other way. Having said that, the 2012 Peak Freaks team put almost all of the climbers on the summit, the most successful expedition on the mountain during 2012- from what I've researched. Will I climb Everest again? Most likely. And I will do it with Peak Freaks. Tim orchestrates tight logistics, hires the best guides in the industry, and has a knack for keeping the team in great spirits. - Travis McPhee