MOUNT AMA DABLAM PHOTO GALLERY
Mt. Ama Dablam route, base camp, climbing and summit photos. The most photographed mountain in the Himalayas.
Climbing on Ama Dablam is on hold. Read Tim assessment on the instability.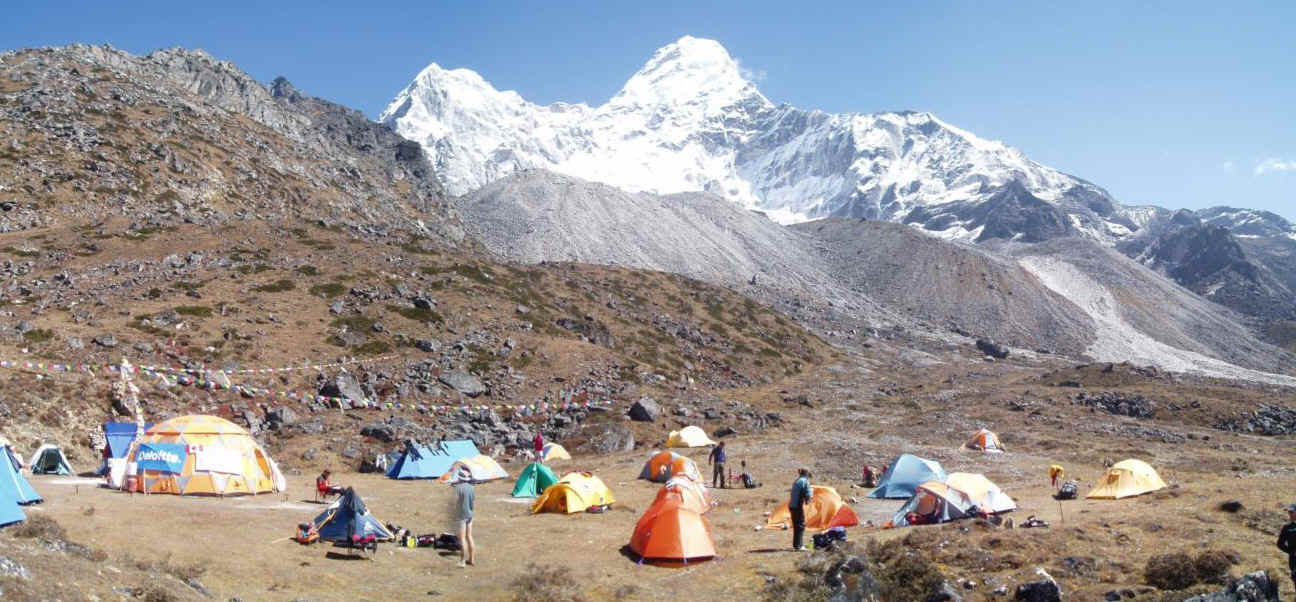 AMA DABLAM BASE CAMP PANORAMA PHOTO: Provided by Kevin Adams from the UK.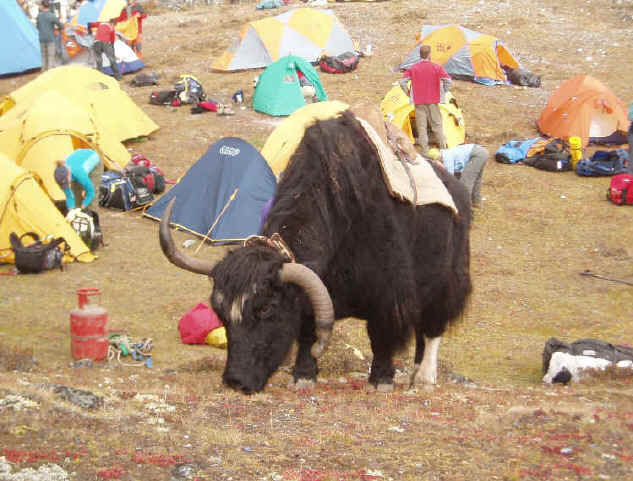 LUNCH TIME AT BASE CAMP FOR ONE OF OUR RATHER IMPORTANT STAFF MEMBERS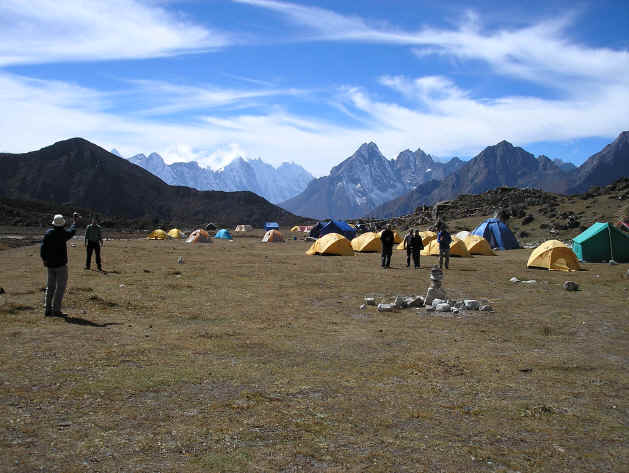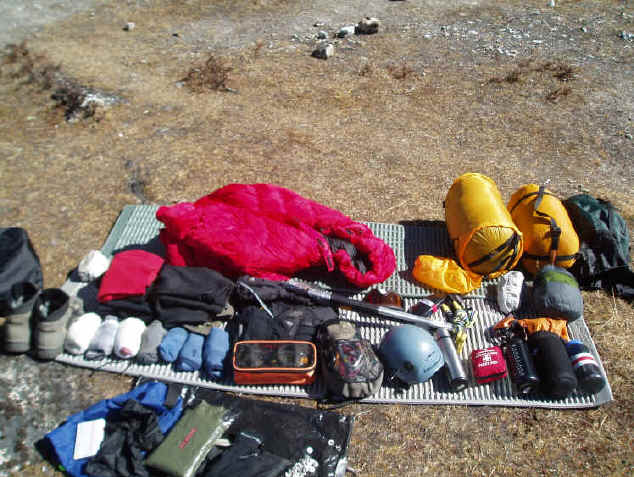 MT. AMA DABLAM GEAR LIST- everything you need to climb!
PRACTICING THE ROPES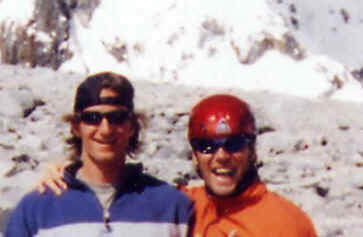 WALLY REISINGER SUCCESSFUL SUMMIT (Left) CELEBRATION WITH TIM RIPPEL (Right).
CAMP 1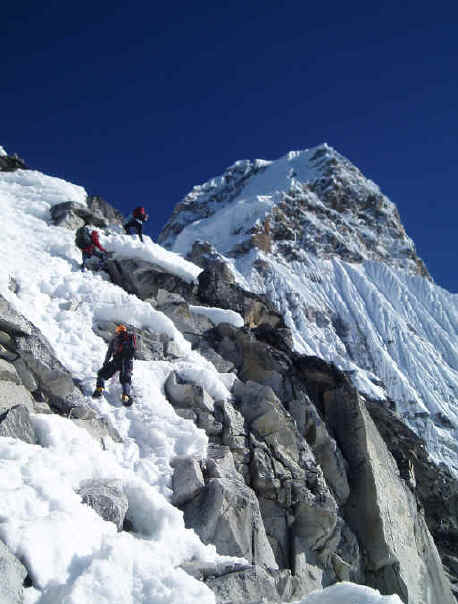 APPROACHING CAMP 2 WITH THE SUMMIT IN VIEW!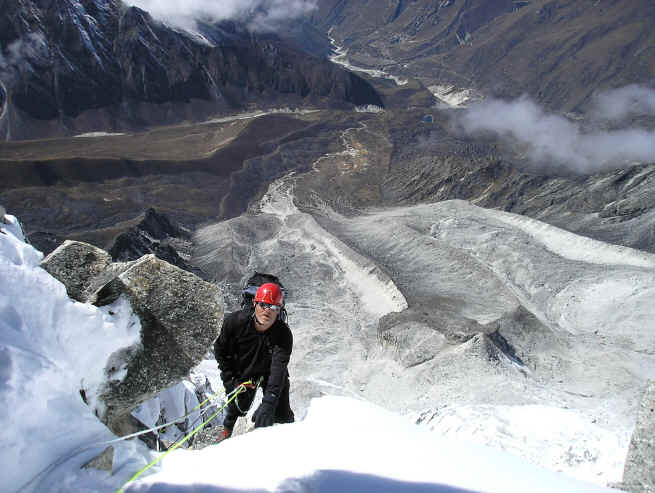 Craig Evanoff, Bonnie Hooge, Tim Rippel and Frank Lutick resting on the route.
VIEW CAMP 3 AMA DABLAM
PEAK FREAKS ANNUAL BOCCE BALL TOURNAMENT TURNED GOLF BOCCE
PUJA CEREMONY - BLESSING OF CLIMBING EQUIPMENT AND CLIMBERS- Lama Da chanting and performing ritual.
Dendi Sherpa at work!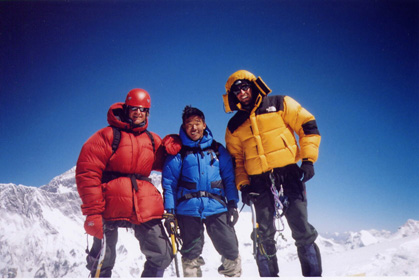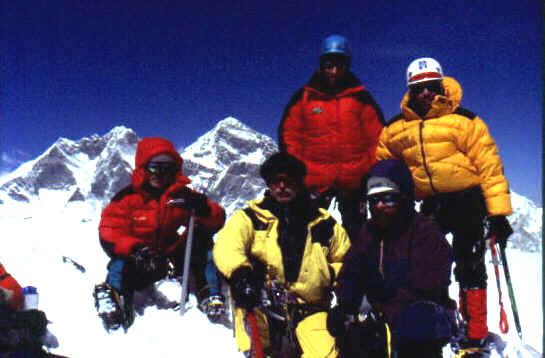 More coming soon! Updated last Feb.27, 2007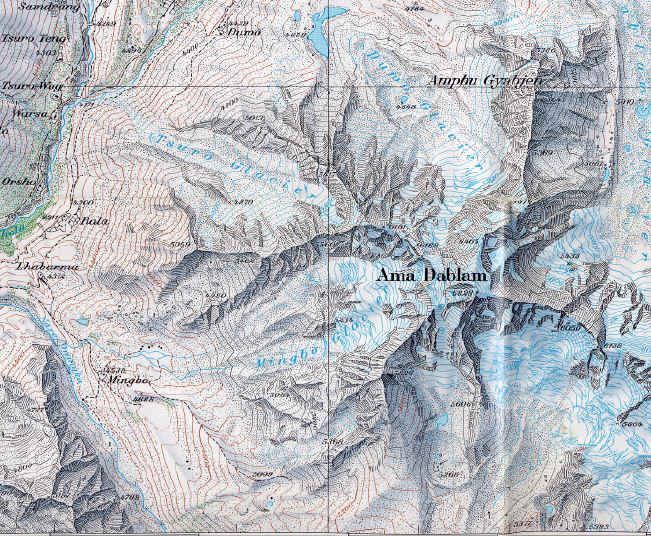 MT. AMA DABLAM TOPOGRAPHICAL MAP