MOUNT EVEREST CLIMBING PHOTOS
Including Everest summit photos!
Please log onto our DISPATCH ARCHIVE and our PHOTO GALLERY to get live photos and expedition blogs.
UPDATED DAILY AS IT HAPPENS
JOIN AN EVEREST 'SOUTH' EXPEDITION - JOIN AN EVEREST 'NORTH' EXPEDITION - JOIN AN EVEREST 'TRAINING' CLIMB
MOUNT EVEREST NORTH RIDGE ROUTE VIEW OF SUMMIT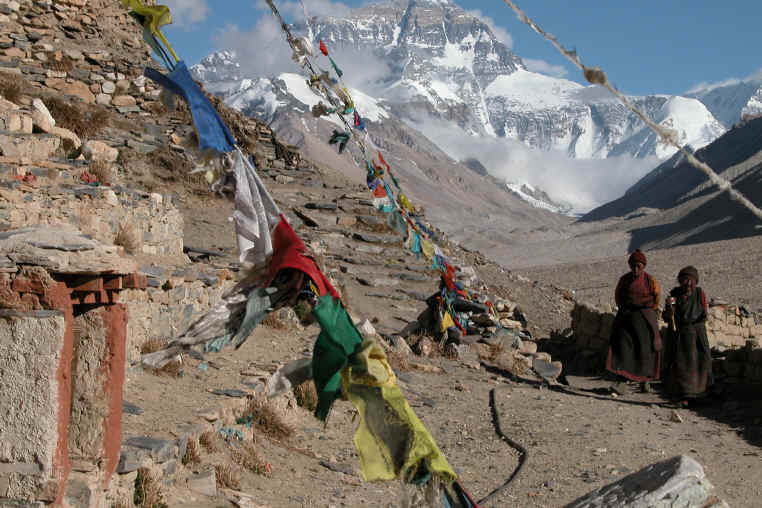 Tibetan nuns from the Rongbuk Monastery with Everest North view.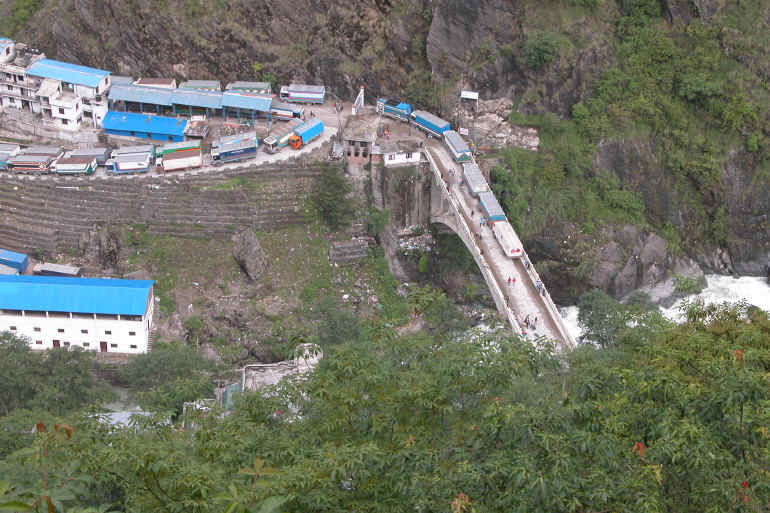 KODARI NEPAL- The location of the FRIENDSHIP BRIDGE- trade route between China and Nepal. The bridge joins Nepal to Tibet. Climbers going by land to Everest base camp use this route. Many now fly to Lhasa in Tibet, drive to Everest Base Camp and after the climb we travel by jeep over the Friendship Bridge to Kathmandu.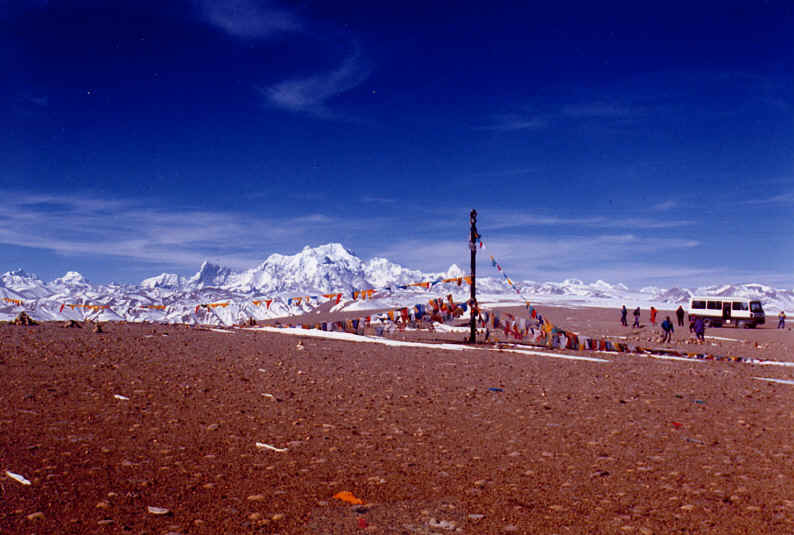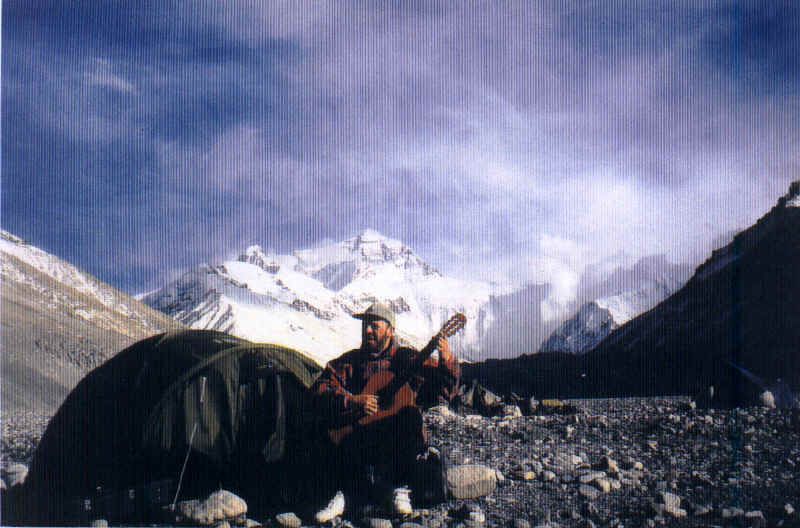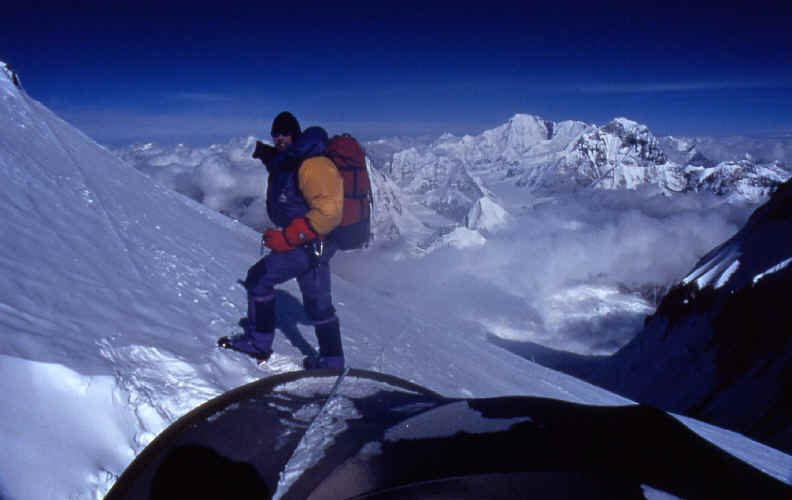 Tim Ripple fixing camps on Mt. Everest North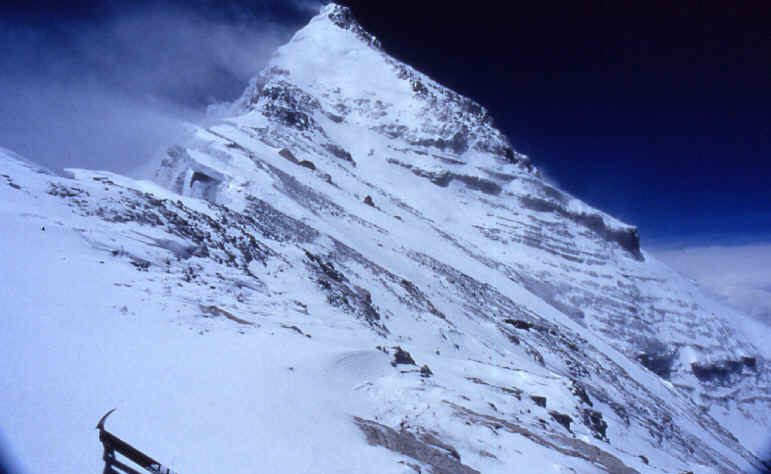 Mount Everest north summit in view
Photo: Kevin Adams from the UK- going up!
Photo: Aldas Baltutis
EVEREST SUMMIT PHOTO: Aldas Baltutis from Lithuania Everest North summit May 2007.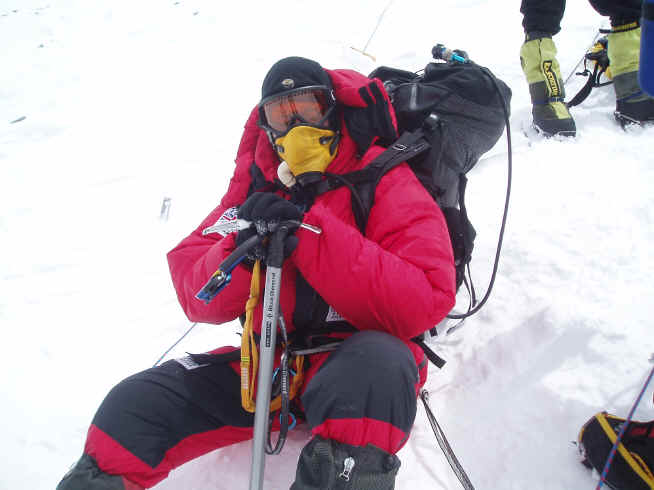 EVEREST SUMMIT PHOTO: Kevin Adams from England summit May 2007. Click on photos below to enlarge.
---
MOUNT EVEREST SOUTH IN NEPAL - JOIN AN EVEREST SOUTH EXPEDITION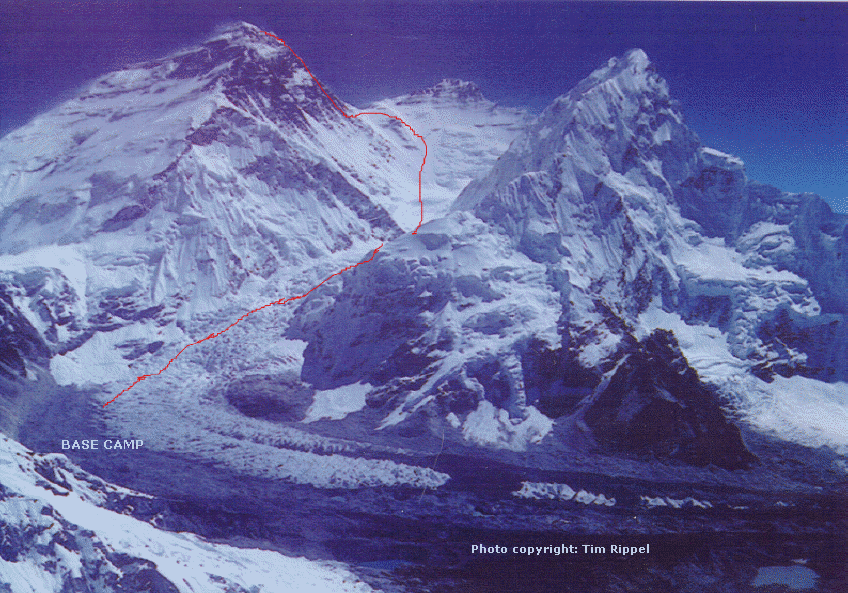 Mount Everest summit on the left. Ice Fall through the Khumbu Glacier. A rare photo taken from the top of Mt. Pumori by Tim Rippel.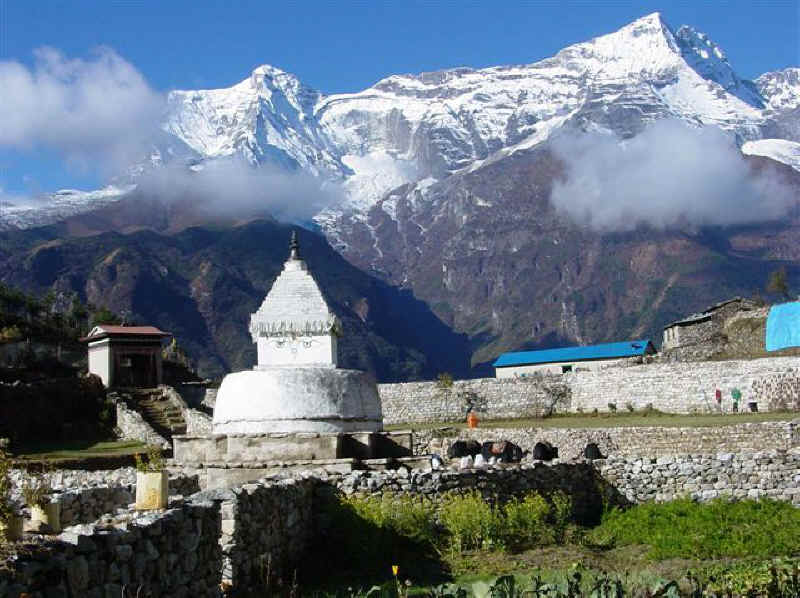 Tengboche - Photo: Carol Knudsen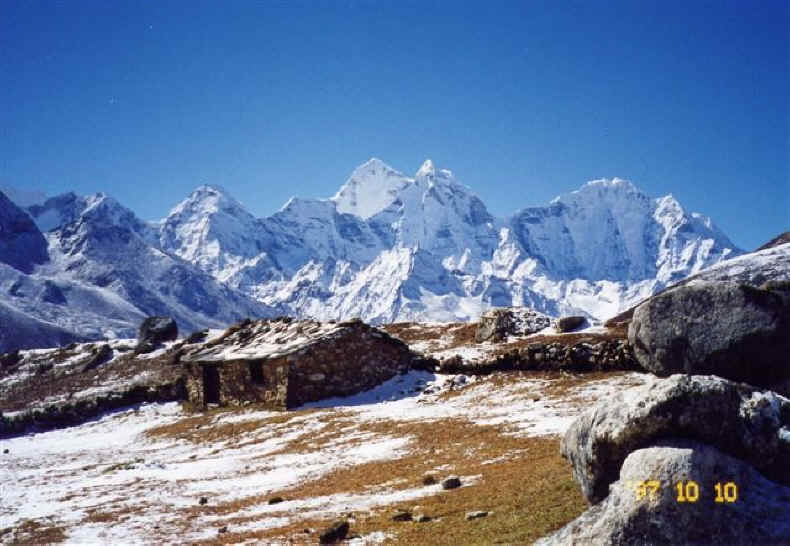 Near Pheriche on the way to Everest Base Camp.
Above Pheriche on the way to Everest Base Camp Nepal.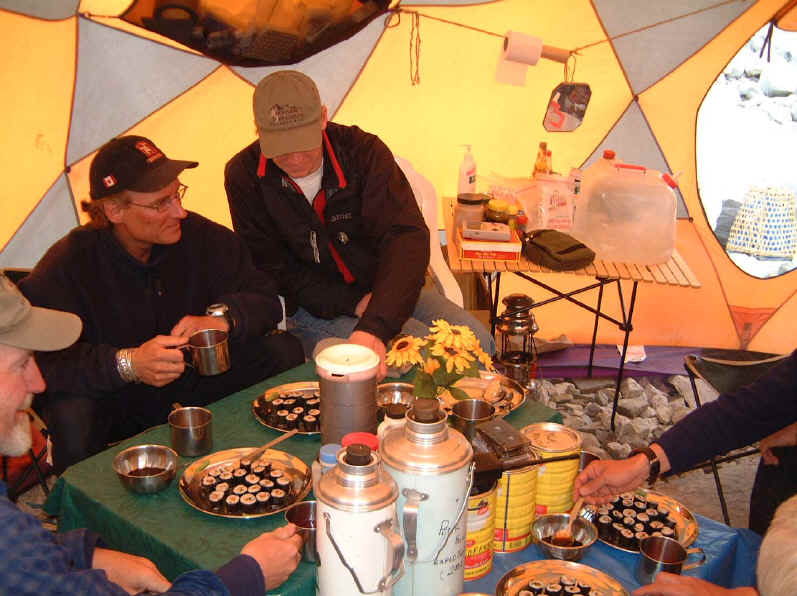 Sushi Party at Peak Freak's ... yum!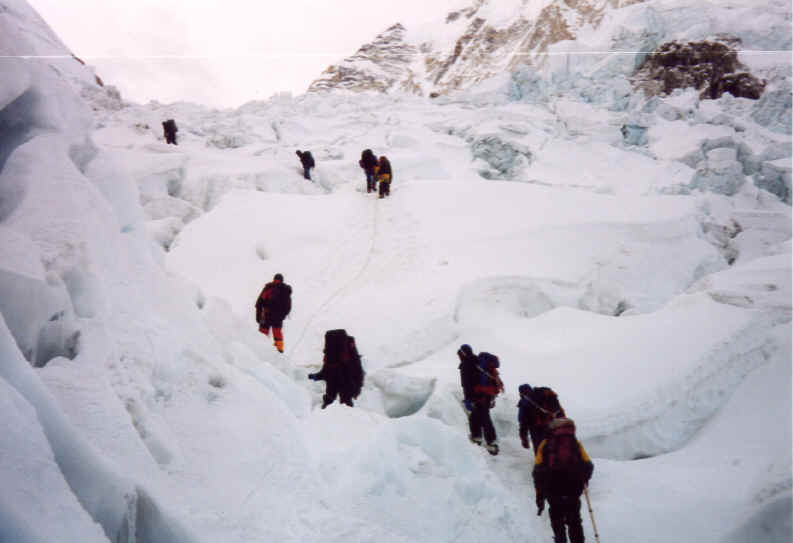 Climbing through the ice fall.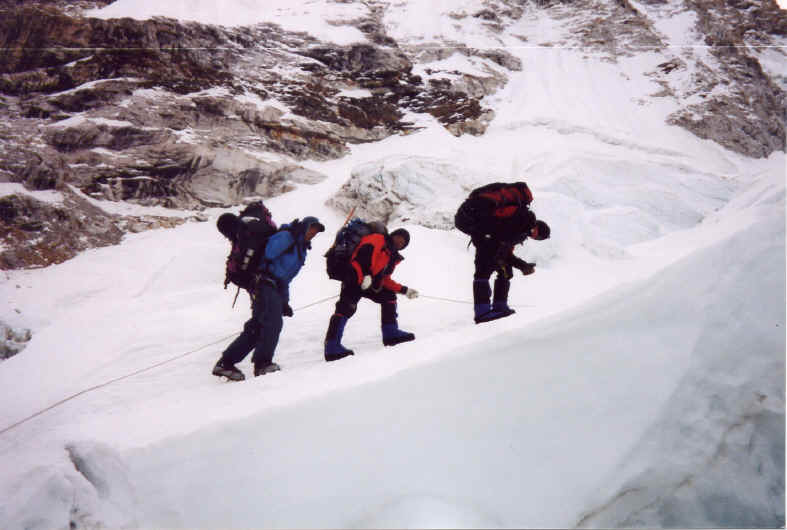 Sherpas carrying heavy loads to build camps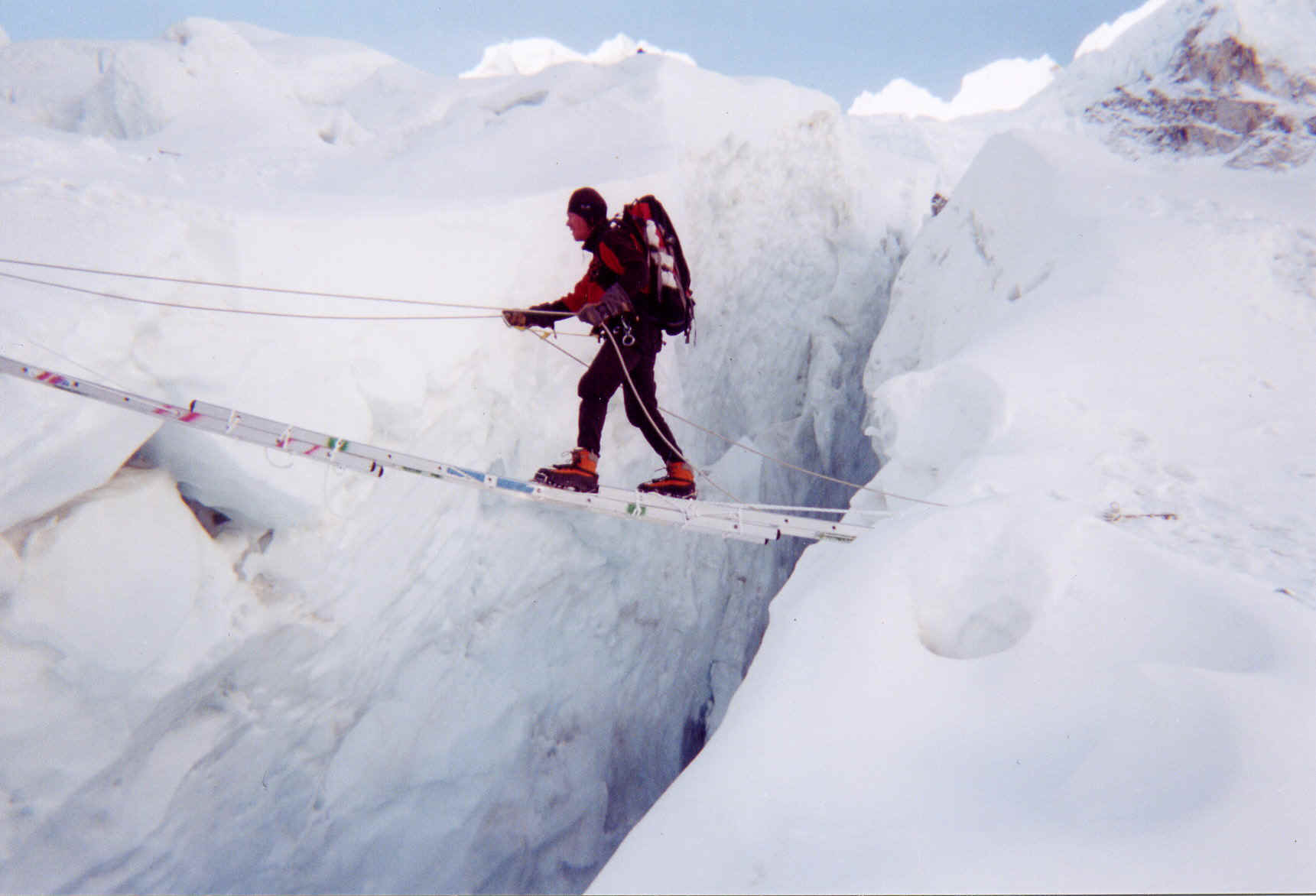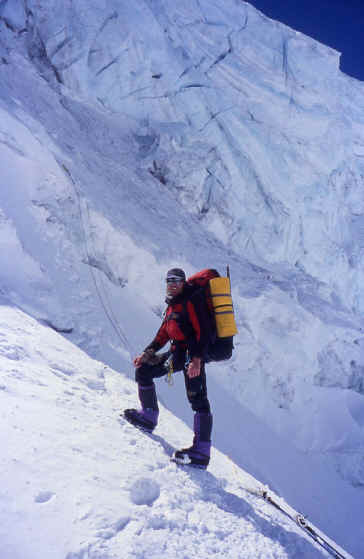 Tim Rippel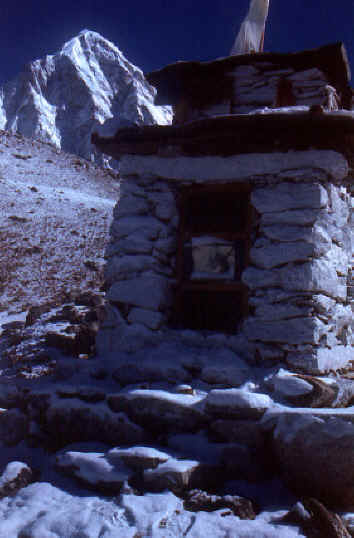 Rob Hall Memorial on Memorial Hill who lost his life on the 1996 Expedition known to many from the book Into Thin Air. Mt. Pumori in the background.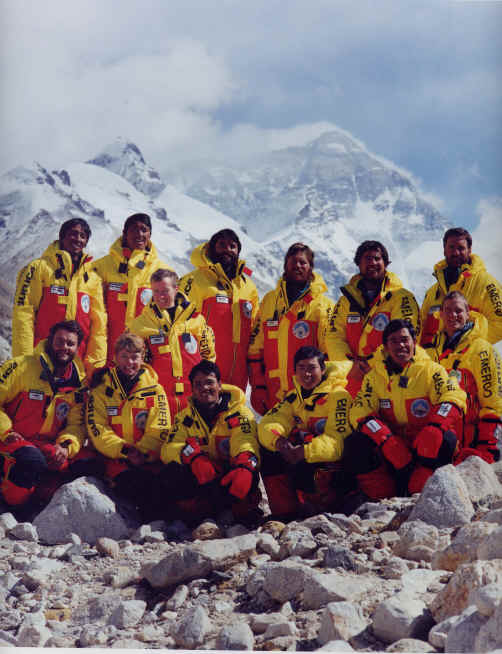 EVEREST "Lungs without limits" Canadian team climbing without oxygen.-1994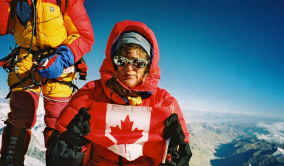 More photos and cybercasts coming soon!
EVEREST NEWS
JOIN AN EVEREST NORTH EXPEDITION
JOIN AN EVEREST SOUTH EXPEDITION
JOIN AN EVEREST TRAINING CLIMB