PEAK FREAKS MOUNT EVEREST TRAIL PHOTOS
Mt. Everest Base Camp trail is suitable for any walker looking for something with cultural interaction and energetic. It does not require that you have previous trekking or mountaineering experience. Although the terrain is not difficult, some long day hiking experience is useful. And it does not require any technical experience; only that you be in good physical condition with the ability to hike for 4 to 6 hours over hilly terrain with light day pack. Conditioning would be living a normal active lifestyle at least 6 months prior to trekking. That could be walking, hiking, biking or swimming at least 3 days a week.
Accommodations along the trail are being upgraded to what were once quaint teahouse to now lavish mountain lodges with excellent food. We at Peak Freak's have notice many changes since we started going there in 1991. You can get a shower, a flush toilet and steak with vegetables. A far cry from what used to be a board bed, out house and daily meals which included only Dal Bhat (rice and lentils).
If you have ever longed to set eyes on the highest summit then this exciting trek in the Everest region gives you the opportunity to fill that dream.
The adventure begins here in Kathmandu with a sensory overload from the sights, smells and sounds.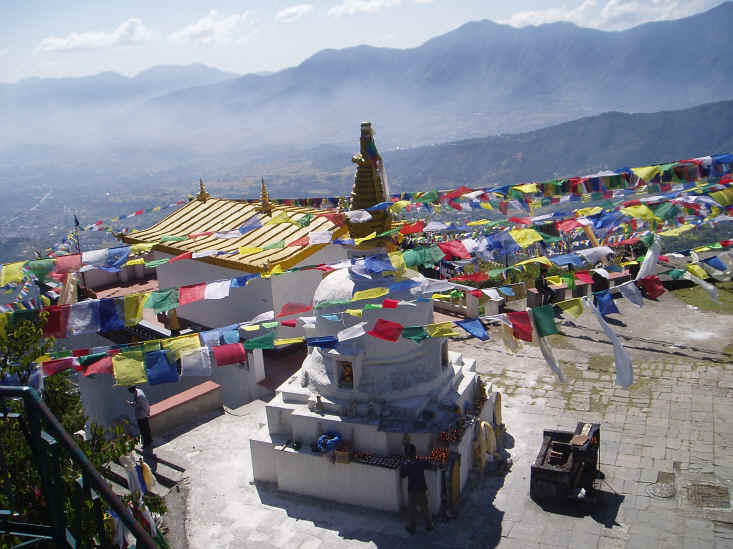 Getting around by rickshaw is a Peak Freak favorite mode of transportation. Environmentally and socially.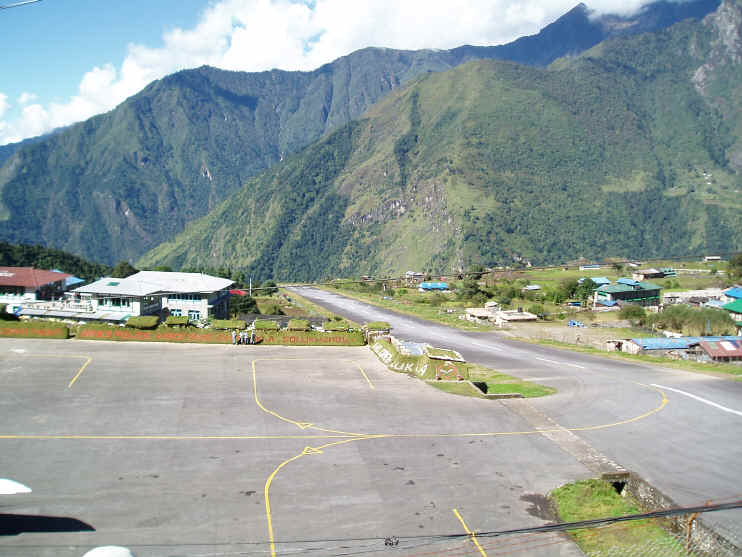 Arriving at Lukla airport is now much different with the newly paved landing strip.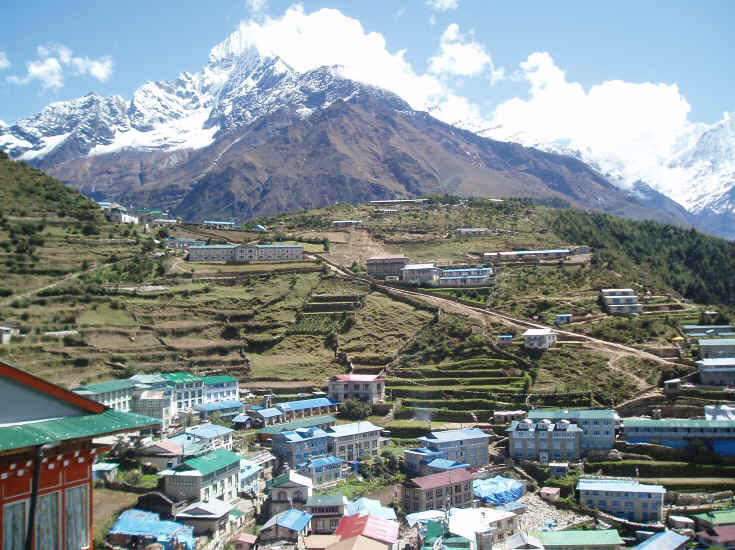 NAMCHE BAZAAR WITH ITS MANY NEW LUXURY LODGES POPPING UP ALL OVER THE PLACE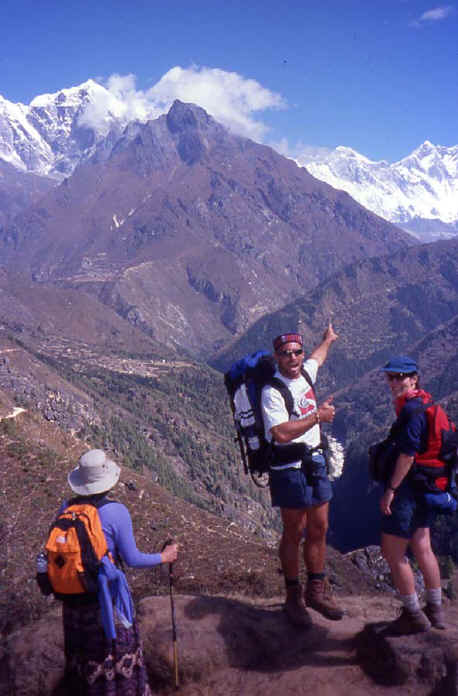 Day two on the trail after arrival at Lukla. View of Mount Everest from Namche Bazaar.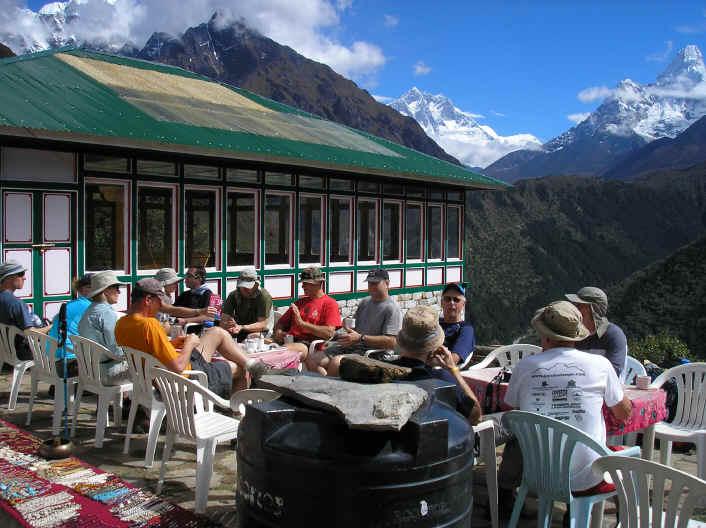 Lunch time on the trail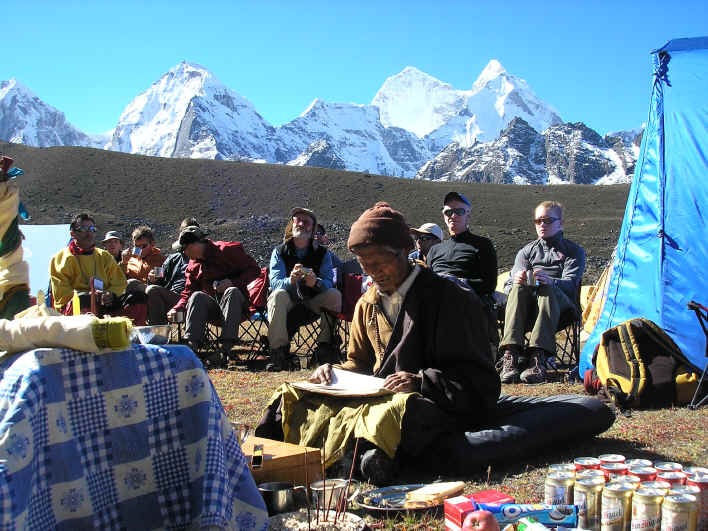 PUJA CEREMONY AT BASE CAMP- Blessing of the climbers, trekkers, their food and climbing equipment.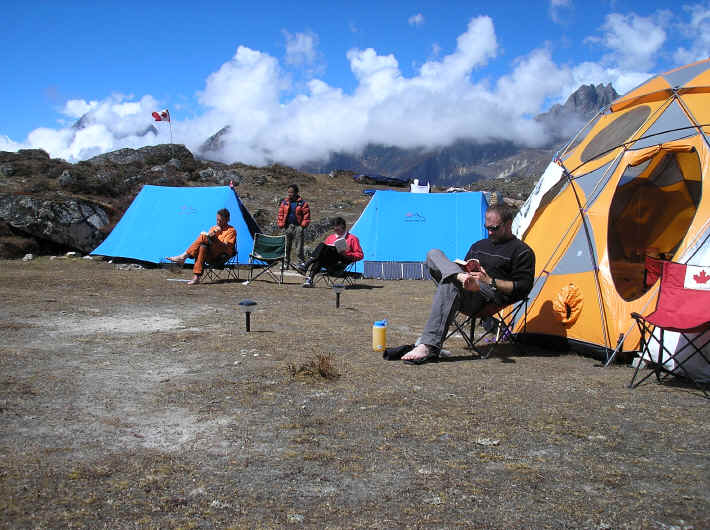 BASKING IN THE SUN AT PEAK FREAKS AMA DABLAM BASE CAMP
BASE CAMP AMA DABLAM - EN-ROUTE TO EVEREST BASE CAMP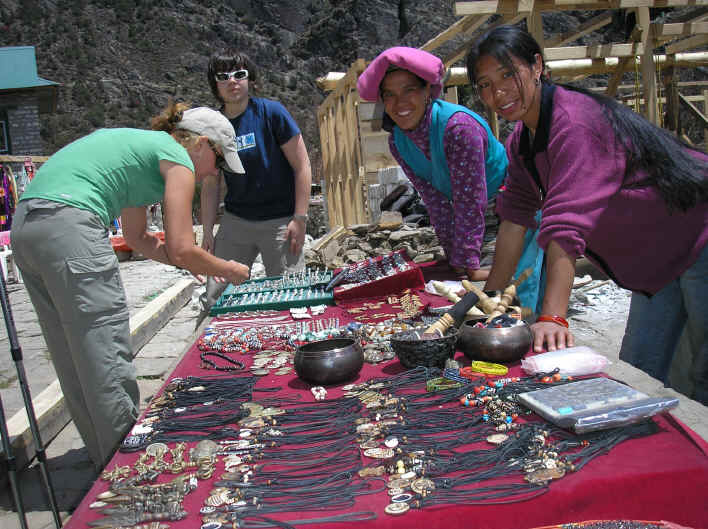 SHOPPING ALONG THE TRAIL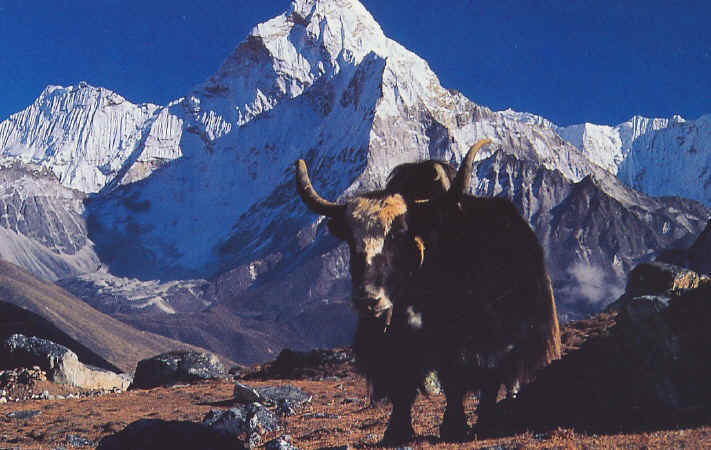 YAK YAK YAK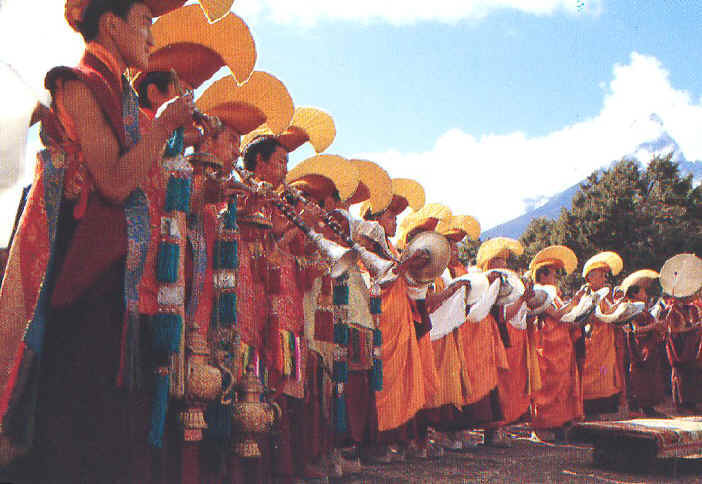 CELEBRATIONS IN THE VALLEY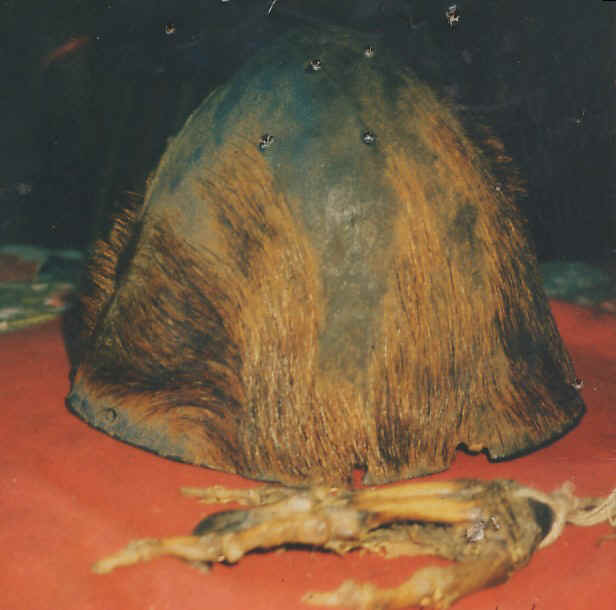 YETI SKULL- Now in Pangboche Monastery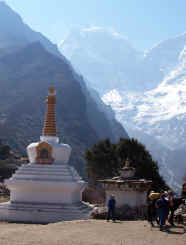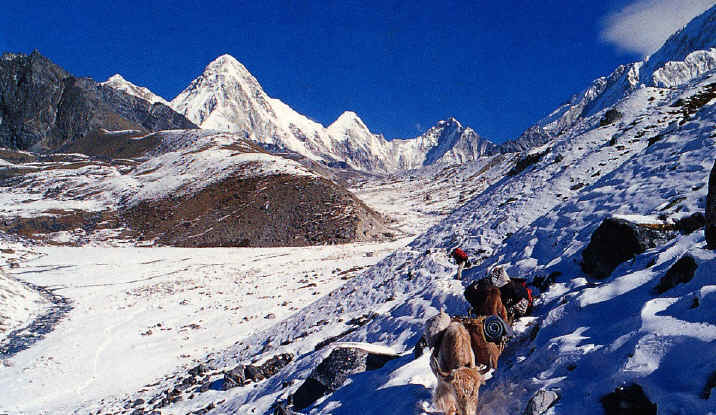 GOKYO LAKE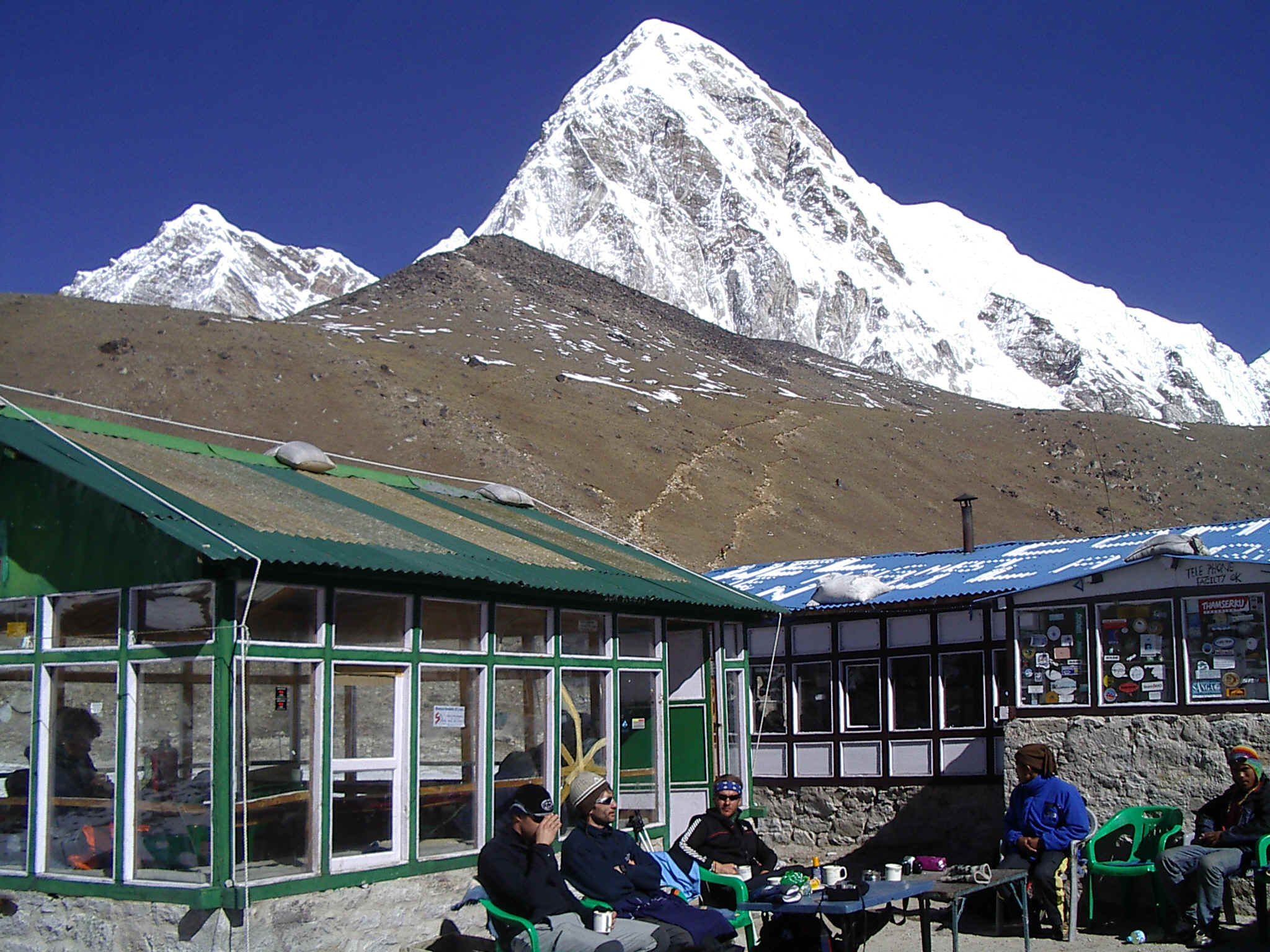 Relaxing at a typical high altitude teahouse. Trail up Kala Pattar (dirt hill is Kala Pattar 18,000 feet) with Mt. Pumori in the background.
OOOPS! Wasn't us! Everest rescue attempt in 2005 gone bad.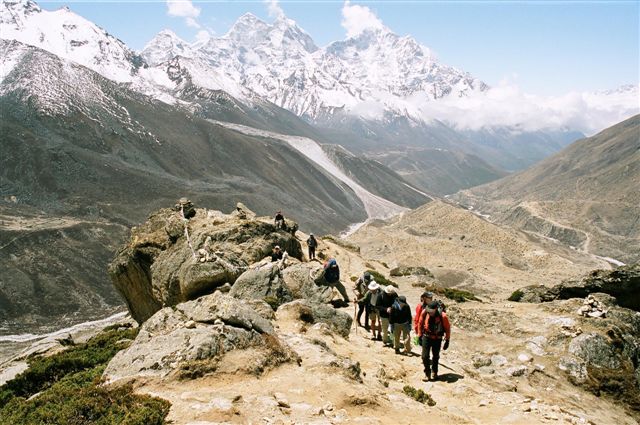 SUNNY DAY TREKKING IS HOT!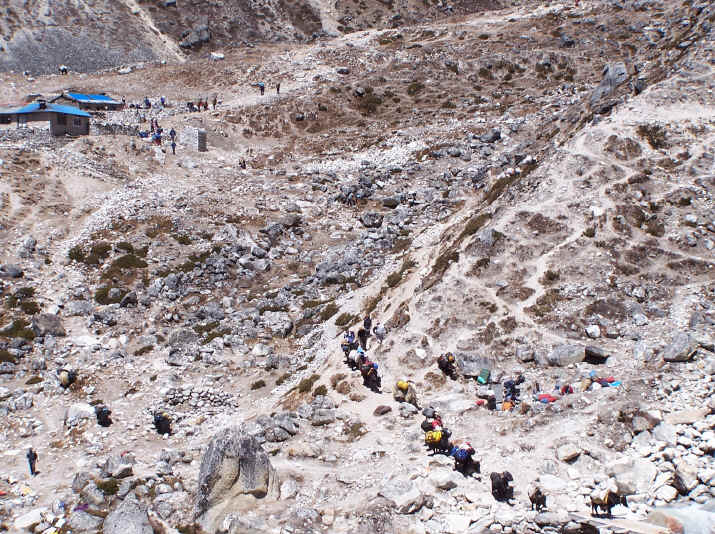 RUSSIAN HELICOPTERS- Used to support expedition cargo and local goods to the sherpa communities of the Khumbu.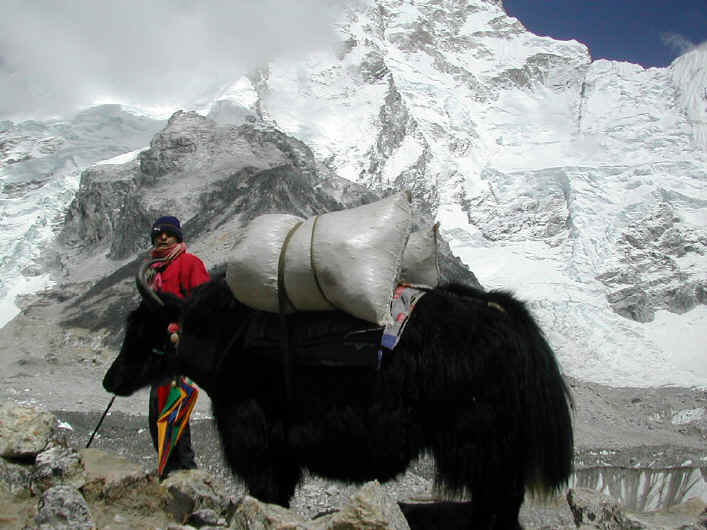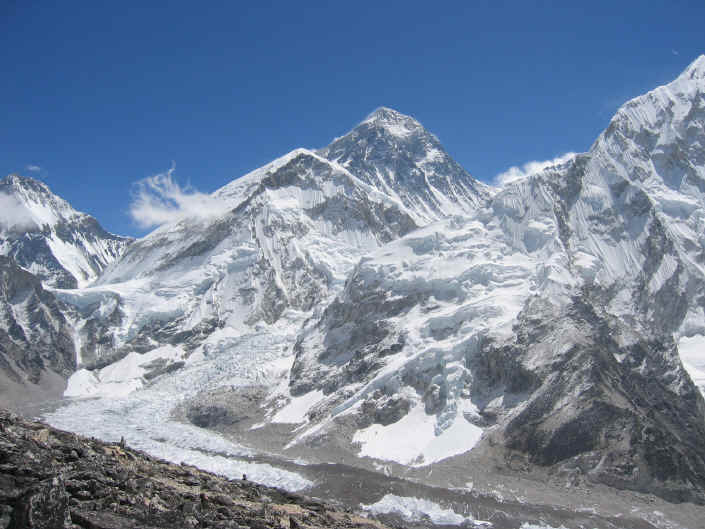 KHUMBU GLACIER- EVEREST BASE CAMP AND EVEREST FROM KALA PATTAR
Mt. Everest 2008 South Ridge Peak Freak Team members.
Mt. Everest 2008 South Ridge Peak Freak base camp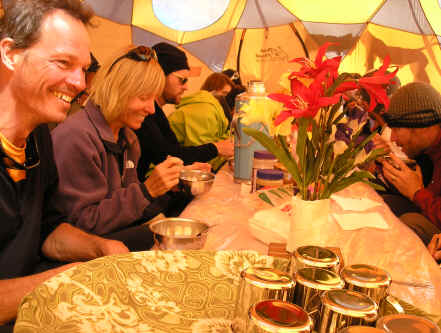 PEAK FREAKS BASE CAMP- A touch of luxury unique to Peak Freak's in this remote and hostile environment.
RETURN TO PHOTO GALLERY GO TO: EVEREST BASE CAMP TREK ITINERARY