PEAK FREAK EXPEDITIONS ISLAND PEAK PHOTO GALLERY
Island Peak is an excellent opportunity to achieve a Himalayan Summit (6172m) together with an exhilarating trek to the Everest Base Camp and Kala Pattar and at times we include free of charge a 2 night bonus stay at the most beautiful camps of all, Mt. Ama Dablam Base Camp. If we have a climb operating while there we are happy to extend an invitation to Peak Freak members to join the team for a couple of nights.
Island Peak is located on top of the Chukung glacier between Ama Dablam and Lhotse Mountains, Island Peak has a been attracting over 300 groups each year to attempt its summit. The main reason of its popularity is its technically straightforward ridge, which attracts a lot of novice climbers without having previous knowledge of snow and ice climbing. A physically fit & acclimatized person is well qualified to make an ascent on the Peak. A short orientation and demonstration on ice climbing performed by our Ama Dablam guides and Sherpa guides at base camp works well to head you off for your summit bid.
THE BEAUTIFUL VIEWS AND QUAINT LODGES ON THE TREK UP THE KHUMBU VALLEY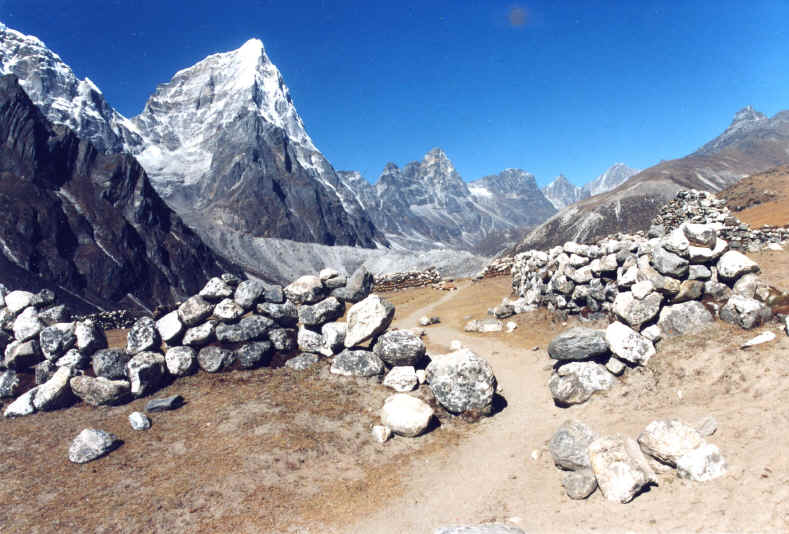 TRAIL BETWEEN DINGBOCHE AND LOBUCHE
TREKKING TO THE TOP OF KALA PATTAR WITH OUR SHERPA STAFF CAREFULLY WATCHING ON
STANDING ON TOP OF KALA PATTAR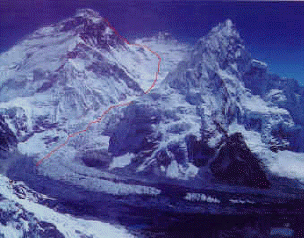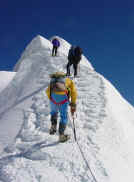 VIEW OF THE ROUTE UP EVEREST FROM KALA PATTAR- THE KHUMBU GLACIER - CAMPS- SUMMIT
PICNIC AT ISLAND PEAK BC - THE ROUTE TO THE SUMMIT- Height of Island Peak summit 6172m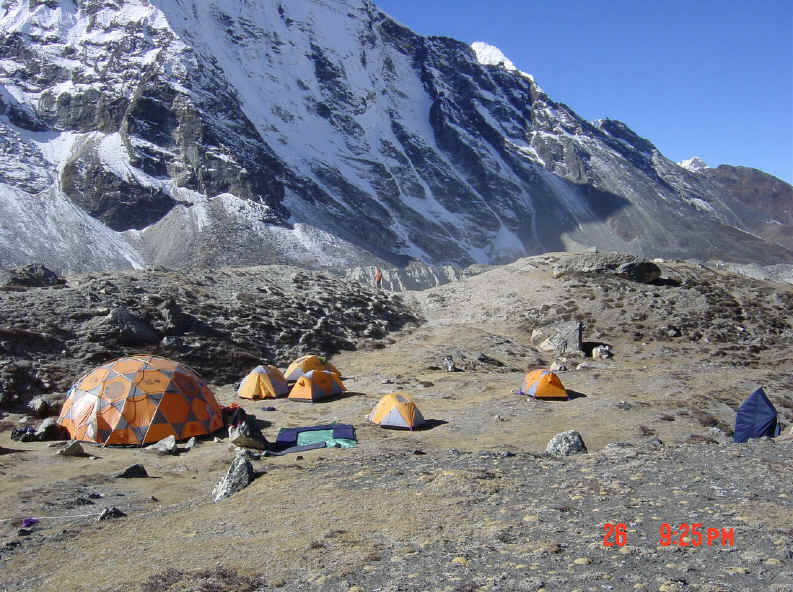 PEAK FREAKS ISLAND PEAK BASE CAMP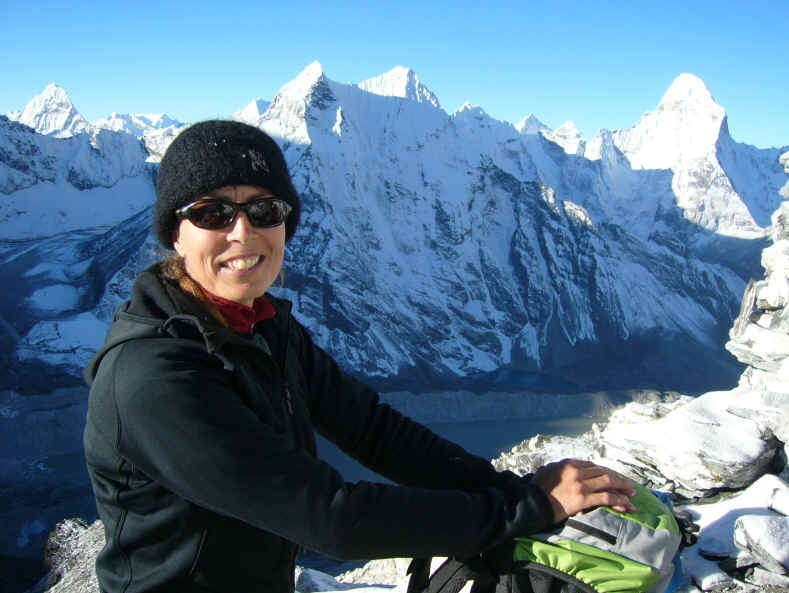 Climber-Laura Rochacewich photo: June Ray Peak Freaks guide on the summit of Island Peak 2006.
Larua Rochacewich photo: Island Peak base camp
Going up.... Photo: Laura Rochacewich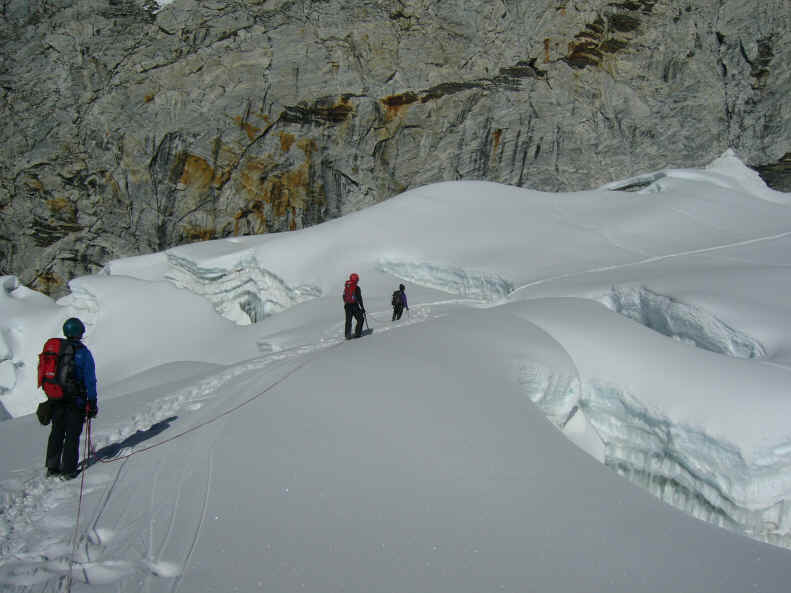 Island Peak- Crossing crevasses Photo: Laura Rochacewich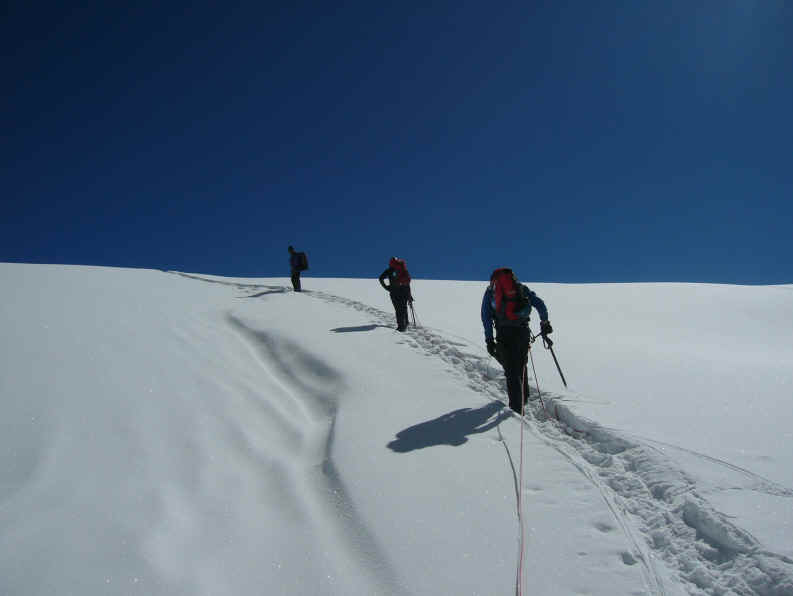 Summit Ridge of Island Peak - June Ray Laura Rochacewich photo.
CAROL KNUDSEN FROM CALGARY ALBERTA ON THE SUMMIT OF ISLAND PEAK!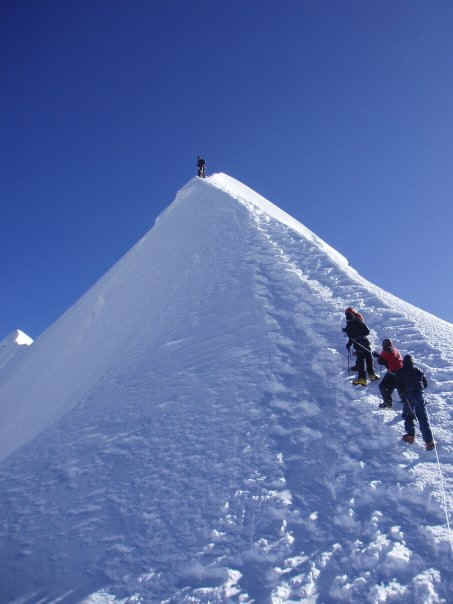 Don Odegaard Photo: Going Up!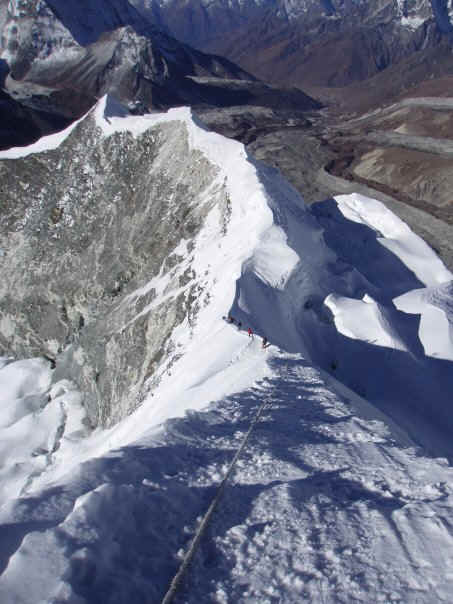 Don Odegaard Photo: Going Down!