Having been before, I know the team is currently enjoying dinner at the Sopa Lodge over looking
Ngorongoro Crater while being entertained by the Maasai warriors in their traditional blanket robe, springing from the floor to the ceiling and making a heck of a lot of noise.
They are now more than likely enjoying some cocktails on the outside veranda listening to the night sounds from the crater, while being protected by the guards who patrol the resort all night from the encroaching lions that smell the aromas of dinner and people and sometimes get just a little too close.
I just wanted to take a moment to let our followers now that we have now organized the dates for next years group treks. We will once again offer a New Years climb and have added one in February as sometimes it is quite hard to get flights around Christmas and New Years for the December departure.
Please consider joining next season, it just keeps getting better!
Photos: © Jay Johnston
NEXT TRIP DATES:
December 27, 2010 and February 13, 2011
Scott is back!
Remember Scott Mortensen from Everest 2008 Expedition?
Jan. 6, 2010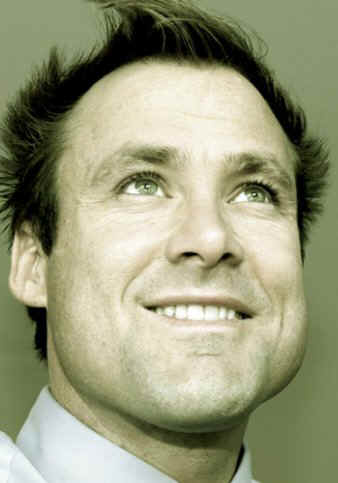 Dear friends,
The BEST NEW YEAR's EVER climb also known as the Once in a Blue Moon Mt. Kilimanjaro climb was a smashing success. I don't know if I am lucky to be pitted with such cohesive, comical teams of climbers or if that's just the way it is when you assemble a wacky group of adventurers keen to climb an African mountain just because it's there.

First there was Peter and Sue, my favorite Canadian couple (behind Tim and Becky as I would often joke with them.) Peter and Sue came to climb KILI for their ten year anniversary. I didn't know until about day four that Sue had never even been camping before. She enjoyed some of my tips on how to dry wet gloves and hats by sticking them close to your body at night in your sleeping bag. However, I wasn't sure when she asked me if the human powered drying machine also worked for bras...it did! Peter and Sue were such troopers and they were so pleased to make it up top to Stella point. What a wonderful way to welcome in a new year and an anniversary!

Their Canadian compadres were Robert and Steph--two climbers who didn't need much help from me. With plenty of Everest experience in his background, Robert was usually leading the pack though he was always willing to wait up and help out the others. Meanwhile, Steph kept his calculated cool pace at the back of the pack occupying himself by snapping a photo about every other step. Their respective strategies paid off as both of them made it to the summit to welcome 2010.

Next was Roger Trinchero. This guy had us all in stitches from about day one---scratch that, minute one. Roger is in his early sixties but climbs like a youngster who's had one too many cups of coffee. However, he too had the presence of mind to save his energy for summit day and made it to the top of UHURU without a hitch. Roger reminds me of a mix between the Sean Connery James Bond and the Drill Sergeant from Full Metal Jacket. He would occasionally wake us up early in the morning by cursing at his sleeping bag for being wet! When a white-neck raven stole a bit of his hard boiled egg at a lunch break Roger responded, "Hey, that could have been your little brother!" Roger is a business man back in Napa Valley but I think he missed his calling as a hilarious comedian or big time Hollywood actor.

Michelle Lorusso, Sheryl Sanders and Jen De Mattia were dubbed as our Charlie's Angels. Nothing could dampen their positive attitudes and their adventurous spirit. On a particularly challenging acclimatization day up Lava Tower I could tell they were feeling the effects of high altitude. Nonetheless, every time I checked on them their only response was, "I'm okay, let's keep going!" The determination paid off. By summit day they were in prime physical condition to climb--okay that's a lie. They were acclimatized yes, but Sheryl had a cold, Michelle couldn't find a way to stay warm and Jen was suffering from a bad combo of vomiting and diarrhea...Somehow, they pulled together and drew strength from the team as well as the encouragement of our wonderful African guides--Reginald, Isaac, Lazaro, and Samson. By sunrise they had overcome the adversity and made it up Mt. Kilimanjaro. Truly, our Charlie's Angels were an inspirational squadron. I am so happy that they had a wonderful trip. Sometimes the adversity we endure leads us to new dimensions of self-discovery and I think these wonderful women found out even more about who they are and what they are capable of. That's why we climb right?

On a sidenote, one night after dinner Roger told Michelle she was like the daughter he never had. Michelle immediately replied, "Great Dad, can I have some money?" Roger laughed and reiterated, "You really are the daughter I never had!" There was so much comedy on this trip I kept looking around at our mess tent to see if I was required to purchase a two drink minimum as price of admission.

My assistant team leader, Brian Bags turned out to be even more of a Godsend than I had anticipated. He has a very pure spirit, an unceasing smile, and an uncanny ability to engage our team in positive conversation. He didn't even feel the effects of the altitude until we reached the summit. Plus, everytime I needed an extra hand to shoot some video he was right there to help out. I am pretty excited to edit our footage together so I can show you all just how amazing this trip was. Hopefully, this quick blog will give you a brief glimpse in the meantime.

I better wrap this up as I can hear all of our climbers in a celebratory mood gathering for breakfast and preparing for the second part of our journey--the Safari! We are all in awe that we still have this exciting time to soak up the sights and scenes of this incredible country. I am hoping to pet a lion before it's all said and done so if I don't make it back, please tell my mother I love her!

To all those who couldn't make it on this trip we will see you next year! And to our loyal group of friends and family following the climb thank you for your thoughts and prayers. We could feel your positive energy as we all looked up to that same blue moon across different hemispheres.

Asante and Safari Njema!